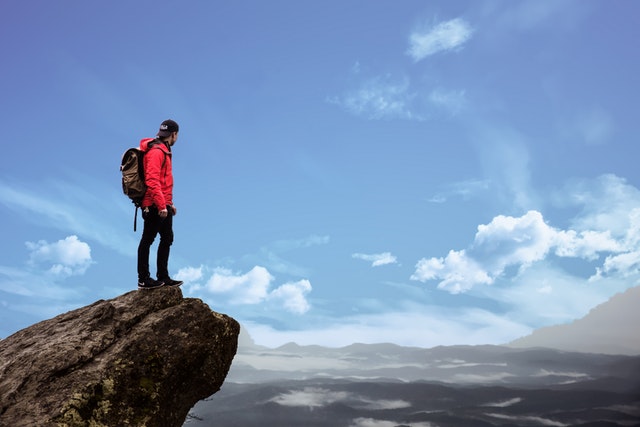 Who Should Consider Bankruptcy?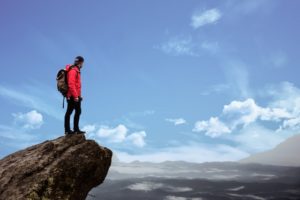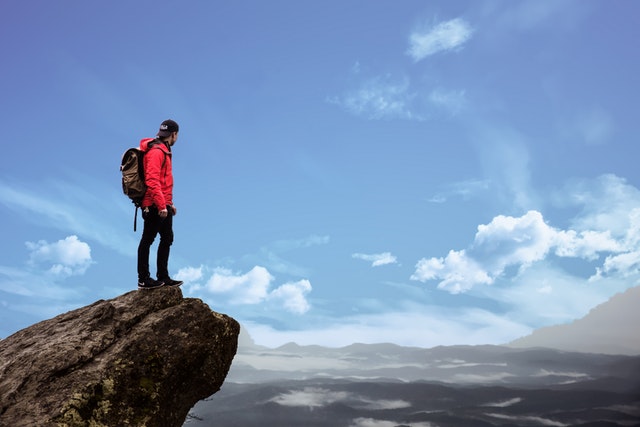 Bankruptcy is an unattractive way to get out of debt. But one of our clients chose this path, and she's never been happier.
Meet Sue
Sue (not her real name) is a single mom who works in Bethesda and lives in Prince George's County. Half of her monthly take home pay goes to rent, and the other half to child care expenses for her two-year old son and other bills.
On top of this, she has to contend with $16,000 in credit card debt; $17,000 in IRS and medical bills; and a $23,000 car note. Most of her credit card debt has gone to collection agencies, and she is constantly barraged by calls and letters from collection agencies. She is carrying a huge weight.
Sue's Options
I previously shared 4 tips to wipe out credit card debt. Let's see if any might be applicable for Sue.
Do a 0% balance transfer, then aggressively pay off debt. Most of her credit card debt have gone into collections, so I doubt that any of her cards would allow her to do a balance transfer.
Consolidate to a fixed loan and cut up all cards. Again, given her numerous collections, she may not get approved for a fixed loan, or, if she does, it will likely be at a really high interest rate. Furthermore, she's already stopped using her cards.
Develop a budget that aligns with her priorities. We looked at ways to cut her Comcast and phone bills. But all of her other expenses are lean. Sue barely spends outside her fixed obligations, except for maybe $150 per month on dining out/shopping/entertainment, but nothing extravagant.
Hire a spiritual life coach. Everyone can benefit from one. But Sue doesn't seem to have a "retail therapy" problem.
Typically, we help our clients align their priorities with their spending. This often entails developing a budgeting system to free up cash to pay off debt. But for Sue's case, there's hardly anything to free up because practically all of her paycheck goes to fixed obligations, leaving her with very few options to pay off her outstanding debt.
Chapter 7
We narrowed her options down to two. First, to enroll in a debt management plan with a financial wellness organization, where her interest rates are negotiated down, and a plan is developed to pay off her debt in five years. All her credit would be frozen.
The second was filing for bankruptcy. It would eliminate her credit card debt and medical bills. However, her credit score will plummet, perhaps by as much as 100 to 200 points. It will stay on her credit report for 10 years and may affect her future job prospects in the private sector.
After months of heavy consideration, Sue decided to move forward with filing for bankruptcy. She qualified for a Chapter 7 bankruptcy, which is available for those whose income is lower than the median income in her/his state. Chapter 7 allows debts of individuals to be wiped out, instead of establishing a repayment plan.
Life After Bankruptcy
Sue is no longer weighed down by debt and is no longer harassed by collection agencies.
She is more conscious of her spending with the use of a debit card that immediately deducts the balance on her bank account. All of her credit cards have been closed.
Sue has new goals. She is setting aside a little bit of money each paycheck to beef up her emergency fund. She started contributing to her 401(k) in order to get the match. And once she pays off her car loan in three years, she would like to set aside that money for a house down payment.
Final Assessment
Sue chose an unappealing option, but so far, bankruptcy has been good for her. She got to keep her car but will still need to service her car loan. Sue may be able to obtain new lines of credit within a few years if she needs to, although at a much higher interest rate. She will need to rebuild her credit score over time.
However, bankruptcy has a lot of cons and should not be seen as an easy way out of debt. It will stay on public record for a long time. Certain debts cannot be eliminated through bankruptcy, including student loan debt and most unpaid taxes. You can lose some of your assets through bankruptcy and affect your future job prospects. If the root cause of accumulated debt is not addressed, bankruptcy will just be a temporary fix.
If you dream of having a debt-free life, work with an expert who can help you take control of your finances.