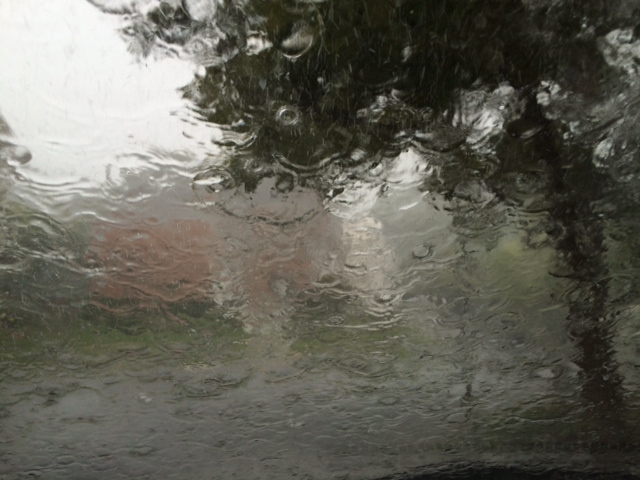 Wind Advisory Extended, Trees and Powerlines Reported Down in Montgomery County
It's a wet and windy day in Montgomery County.
Over 2,400 Pepco customers are without power at 12:30 p.m. in Montgomery County, according to online outage maps.
Pepco spokesperson Marcus Beal said a downed tree brought down some power lines in the Bethesda area earlier today and left about 1,200 customers in the dark. Beal said it's hard to say if all the current outages are weather related.
According to the National Weather Service, a wind advisory has been extended to 7 p.m. today. It was set to expire at 4 p.m.
On his Twitter account, Fire and Rescue Services Spokesperson Pete Piringer has reported trees down in Bethesda, Aspen Hill and other areas in Montgomery County.
Residents are reminded to report any downed limbs or trees to 3-1-1 and to stay away from any downed wires. Piringer said if you see wires down, treat them as live and call 9-1-1.
Reports of downed trees and wires are still coming in from all over #MoCo. Please use caution. Crews are responding as quickly as possible. pic.twitter.com/bob9LDVFkf

— MC Highway Services (@MontCo_Highways) January 23, 2017
9500blk Seven Locks Rd btwn Bradley Blvd & Democracy Blvd, wires down/trees burning, some lanes blocked

— Pete Piringer (@mcfrsPIO) January 23, 2017
13725 Lionel Lane, Parkland/Aspen Hill, tree into a house & wires down, no fire, no injury

— Pete Piringer (@mcfrsPIO) January 23, 2017
Traffic Advisory – University Blvd W btwn St. Paul St & Hobson St, wires down across Rd, Somme lanes BLOCKED

— Pete Piringer (@mcfrsPIO) January 23, 2017
Tree or Limb Down in MoCo call 311 https://t.co/VSV6ETNfHZ If tree/limbs bring wires down call 911, treat all wires as if they are 'live' pic.twitter.com/Rqz1qyj3jz

— Pete Piringer (@mcfrsPIO) January 23, 2017
Traffic Advisory – Green Tree Rd & Fernwood Rd, tree down across Rd w/ wires down, some lanes BLOCKED

— Pete Piringer (@mcfrsPIO) January 23, 2017
Traffic Advisory – Connecticut Ave & Jones Bridge Rd, blown transformer, power out in area, all traffic lights out

— Pete Piringer (@mcfrsPIO) January 23, 2017
UPDATE: Beach Drive is closed between Pinehurst Parkway and Wyndale Road due to a large tree down. #MoCoParks

— Montgomery Parks (@MontgomeryParks) January 23, 2017
11:30 update: Wind Advisory expanded. Flood Watch issued for enhanced rainfall on eastern mountain slopes. Reports of snow above 3,000 ft. pic.twitter.com/wnuFCEiBNI

— NWS DC/Baltimore (@NWS_BaltWash) January 23, 2017