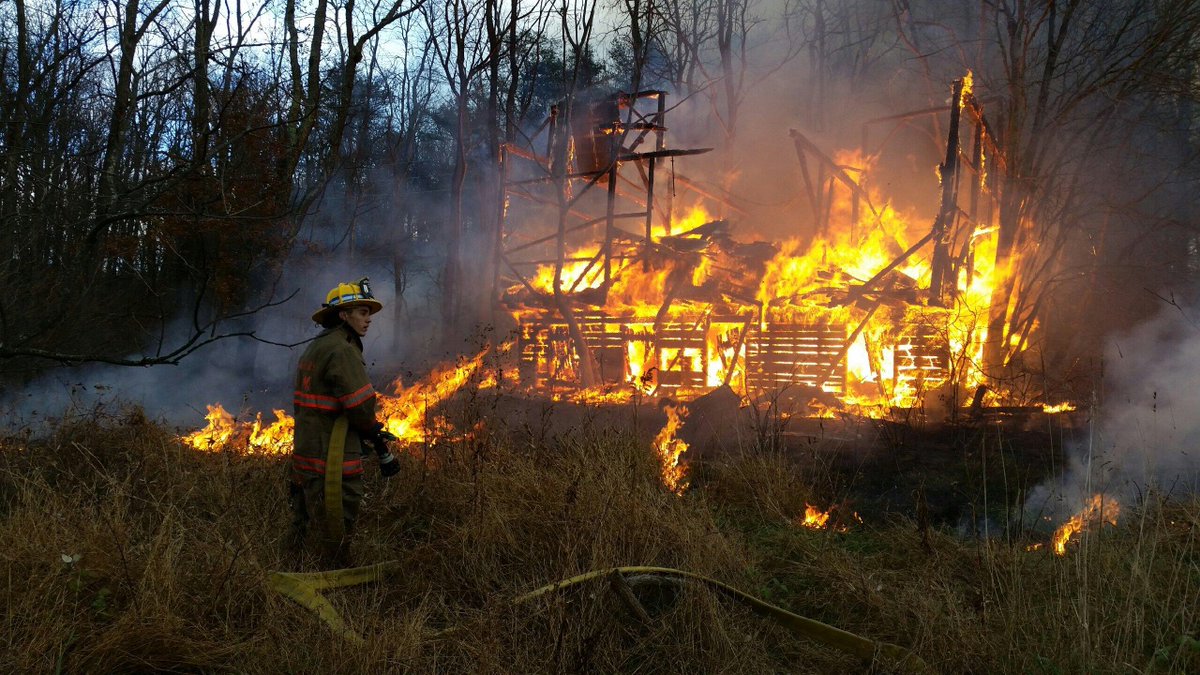 Winds Fan Barn Fire to Adjacent Brush in Clarksburg (PHOTOS)
Montgomery County firefighters are investigating what sparked a barn fire on Sunday afternoon on Stringtown Road in Clarksburg.
Fire and Rescue spokesperson Pete Piringer said over 60 firefighters responded to the blaze. He said the windy weather made the response challenging, and the fire extended to some adjacent brush. There were some road closures in the area during the firefight.
According to Piringer, the barn is a total loss. He said damages are estimated at $10,000. There were no injuries. Piringer said crews would remain at the scene on fire watch overnight.
More …(3p) Stringtown Rd, barn fire spread to brush, barn total loss, >60 FFs OS, no injury, windy conditions were challenging pic.twitter.com/Z1Duer56ay

— Pete Piringer (@mcfrsPIO) November 21, 2016
More – Stringtown Rd, barn fire; unoccupied; Cause, under investigation; Damage, total loss est >$10K; crews to maintain fire watch overnite pic.twitter.com/lQvSGkM265

— Pete Piringer (@mcfrsPIO) November 20, 2016
Update – Springtown Road barn fire under control, brush fire contained, no injuries, >60FFs OS pic.twitter.com/ptrO4bJOcU

— Pete Piringer (@mcfrsPIO) November 20, 2016
Traffic Advisory – Stringtown Rd, BLOCKED near Kings Rd, FD activity, both barn fire & associated brush/woods fire are contained, pic.twitter.com/3TF0jP8Ka0

— Pete Piringer (@mcfrsPIO) November 20, 2016