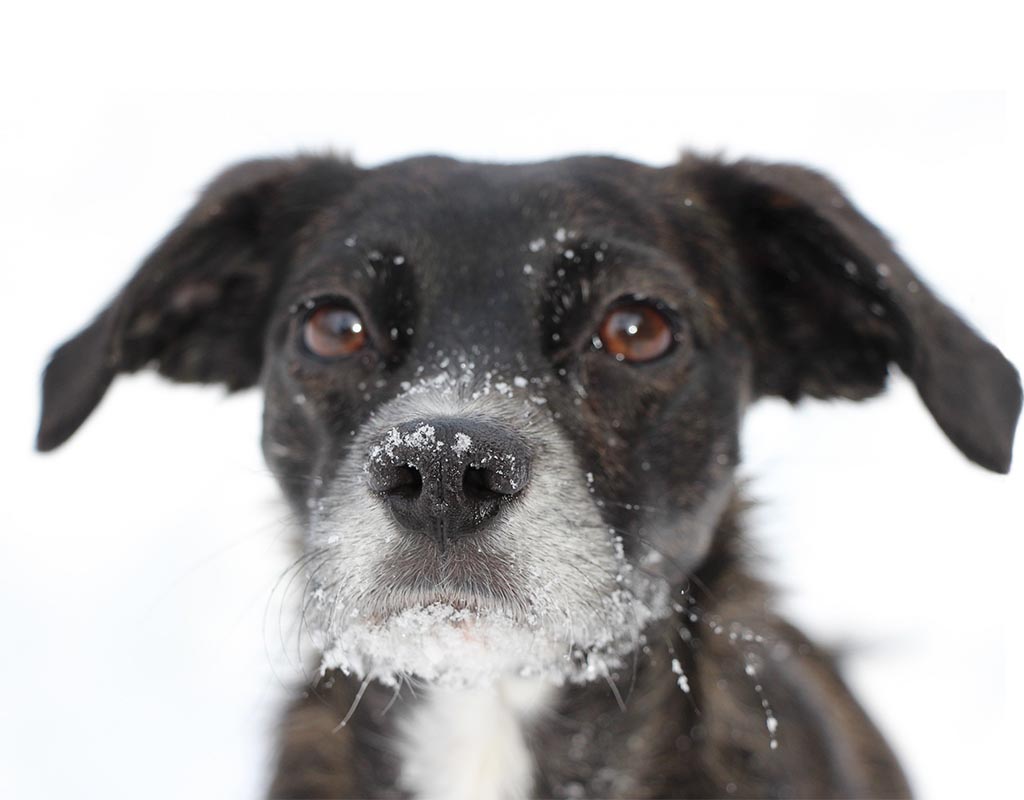 Winter Weather Advisory, Hypothermia Alert Issued in Montgomery County
Update, Feb. 12, 10:15 a.m.: The winter weather advisory has been extended until Tuesday at 1 p.m. Expect accumulation of up to 0.25 inches of freezing rain. Be careful of downed trees, branches, and "live" wires.
Winter Storm Warning has been issued for Up-County, Winter Weather Advisory for Down-County until 1:00 pm, Tues 2/12. Expect up to 0.25" freezing rain. Do not approach downed wires! #mdwx #moco
Up-County info: https://t.co/c9Hze68Fcn
Down-County info: https://t.co/uGaLdsSoOR pic.twitter.com/Dqzixh4t16

— MC Emergency Mgmt (@ReadyMontgomery) February 12, 2019
⚠️Treat all downed power lines as 'live' wires. DO NOT approach downed power lines.

⚠️Please use caution on the roads, as there have been several reports of downed trees and power lines. #MoCo #MdTraffic https://t.co/nNtE9oTW8H

— MC Emergency Mgmt (@ReadyMontgomery) February 12, 2019
---
Original Post:
Stop us if you've heard this one before: brace yourselves for the cold, Montgomery County! A winter weather advisory alert and a hypothermia alert have been activated in Montgomery County through Tuesday.
A Winter Weather Advisory has been issued for Montgomery County beginning 7 pm Mon, 2/11 until 10 am Tue, 2/12. Expect light to moderate accumulations of wintry precipitation that will make sidewalks and roads icy. Additional info: https://t.co/EVDRBjpGB9 #mdWX

— MC Emergency Mgmt (@ReadyMontgomery) February 11, 2019
The National Weather Service (NWS) issued the winter weather advisory to begin at 7 p.m. Monday night, and it will last until 10 a.m. on Tuesday.
According to NWS, expect freezing rain mixed with sleet.
The advisory says, "Total snow and sleet accumulations of up to one inch and ice accumulations of around one tenth of an inch expected."
In addition to the weather advisory, a hypothermia alert has been activated until 6 p.m. on Tuesday.
Montgomery County has activated the Extreme Cold Plan for a Hypothermia Alert until 6 pm Tues, 2/12. Expect the wind chill to be below 32 degrees. Wear layers if you go outside. Take extra precautions if you spend significant time outdoors: https://t.co/Xh7toFMCvb pic.twitter.com/IcYNSbcV04

— MC Emergency Mgmt (@ReadyMontgomery) February 11, 2019
If you notice homeless individuals outdoors, who need a place to stay, here's the emergency shelters open in Montgomery County.
The Men's Emergency Shelter is (located on East Gude Drive; it's run by the Montgomery County Coalition for the Homeless)
The Interfaith Works Empowerment Center (located at 8106 Georgia Avenue in Silver Spring; it serves men and women on an emergency shelter basis and is run by Interfaith Works)
The Interfaith Works Women's Center (located at 2 Taft Court in Rockville; it's an emergency shelter for women).
Rainbow Place (located at 215 West Montgomery Avenue in Rockville; it's a women's shelter run by the Rockville Presbyterian Church).
Be sure to call the police's non-emergency line if you notice anyone (or any pets) vulnerable outside at 301-279-8000.