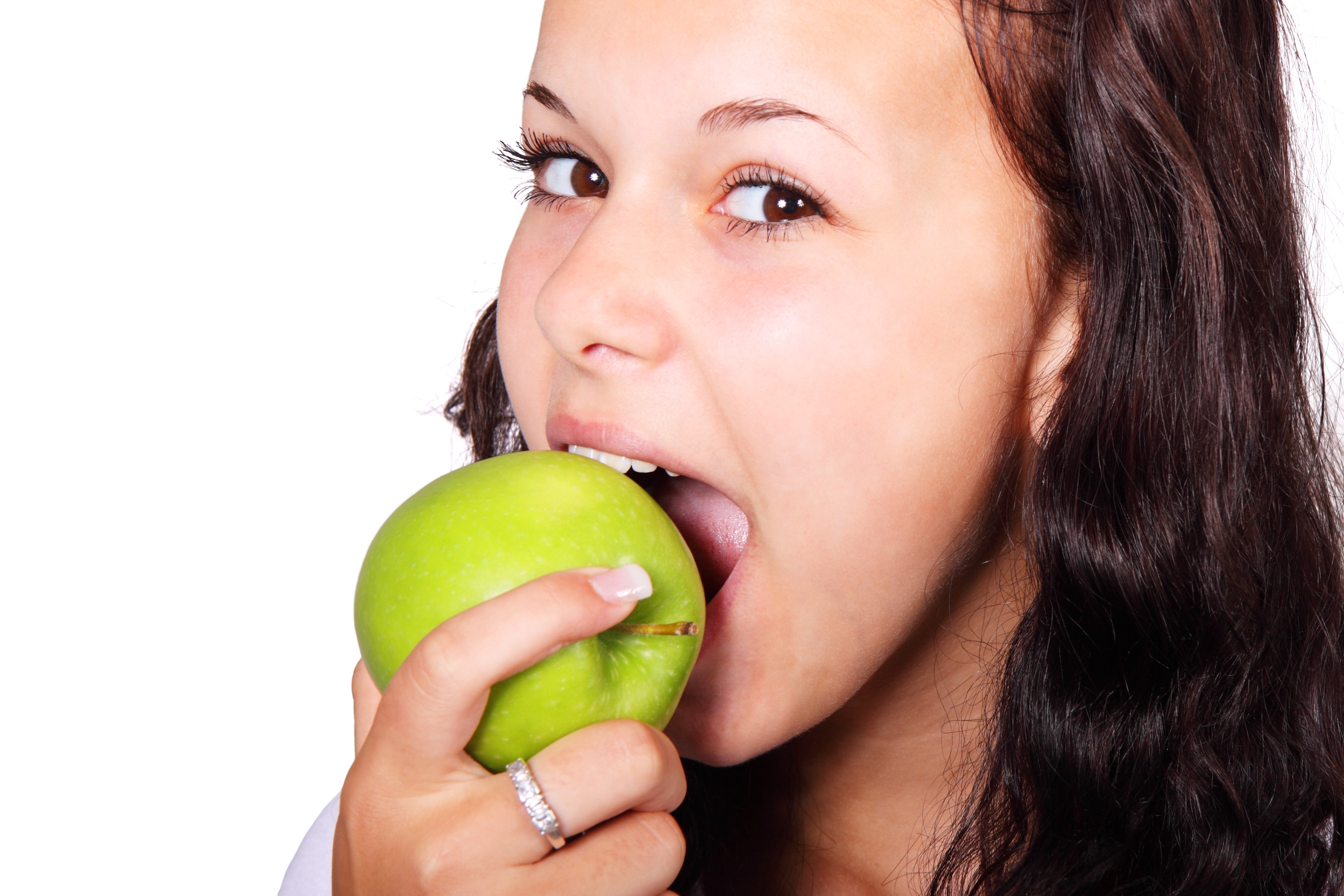 With the Crunch of An Apple, Montgomery County Celebrates School Breakfast
At 9:15 a.m. on Wednesday, thousands of Marylanders participated in the "Hear the Maryland Crunch" program. Students, teachers, politicians, county officials and more crunched on an apple to highlight the importance of the School Breakfast Program.
The event is held during National School Breakfast Week as a reminder of the importance of children beginning their day with a healthy meal.
Here are some highlights on social media from the celebration. For more information on the event, check out the Maryland Hunger Solution's website.
Harmony Hills ES students participated in Maryland's #HeartheCrunch today, highlighting the importance of in-classroom school breakfast for students. LOVE THOSE APPLES!! @HHESHUSKIES @eathealthy_MCPS @MarylandHunger #mdsnaped pic.twitter.com/x7OXnGWFc4

— FSNE Montgomery County, MD (@FSNE_MoCo) March 6, 2019
Celebrating #NationalSchoolBreakfastWeek and reminding students about the importance of eating breakfast by participating in #hearthecrunch #HearthemarylandCrunch pic.twitter.com/wVjw4wVMBw

— Bethesda Elementary (@Bethesda_ES) March 6, 2019
Whetstone ES has joined the fun too! Teachers and student in the classroom learn together about the importance of breakfast to start their day right! @WhetstoneES @MarylandHunger @SchoolLunch @MCPS #HeartheCrunch pic.twitter.com/ffGOle4KSH

— MCPSmd Food and Nutrition Services (@eathealthy_MCPS) March 6, 2019
Watkins Mill ES also crunching hard down on those apples! Look at @MCPS go! #HearTheCrunch @MarylandHunger Keep on Crunching! 🍎 pic.twitter.com/HC61MJPl4C

— MCPSmd Food and Nutrition Services (@eathealthy_MCPS) March 6, 2019
Brown Station ES teachers and cafe staff supporting #HearTheCrunch !! Because every student has the right to healthy start to their day! 🍎🍎@BrownStationES pic.twitter.com/mZgav59mPy

— MCPSmd Food and Nutrition Services (@eathealthy_MCPS) March 6, 2019
McAuliffe elementary school getting ready for their #MMFA carts with apples on them for #HeartheCrunch @mcauliffees pic.twitter.com/bog8tdh56L

— MCPSmd Food and Nutrition Services (@eathealthy_MCPS) March 6, 2019
Our Community Action staff joined others to #HeartheCrunch this morning. @MarylandHunger 🍎 pic.twitter.com/66ReIkeldI

— Montgomery CountyHHS (@MoCoDHHS) March 6, 2019
Manna CEO @jacqdecarlo says that while our kids are "bright and enthusiastic and have a lot of potential, many struggle with #foodinsecurity." Making sure all children have access to healthy food (including #SchoolBreakfast) gives every kid a chance to succeed! #HearTheCrunch 🍎 pic.twitter.com/UtLpcg9npx

— Manna Food Center (@MannaFoodCenter) March 6, 2019
Today, I'm joining Maryland students, teachers, community leaders and lawmakers to highlight the importance of the School Breakfast Program. Every child deserves a healthy start to the day. #HearTheCrunch pic.twitter.com/Pjyd5GZRw0

— Rep. John Sarbanes (@RepSarbanes) March 6, 2019
PE and apple eating…great way to start the day! #HearTheCrunch #HeartheMarylandCrunch pic.twitter.com/aBLQ0B7I8X

— Bethesda Elementary (@Bethesda_ES) March 6, 2019
More students participating in #HeartheCrunch #HeartheMarylandCrunch pic.twitter.com/abQRI4gtqr

— Bethesda Elementary (@Bethesda_ES) March 6, 2019
5th grade teachers took time during their planning to #HeartheCrunch #HearthemarylandCrunch pic.twitter.com/RRnWiv8mx7

— Bethesda Elementary (@Bethesda_ES) March 6, 2019