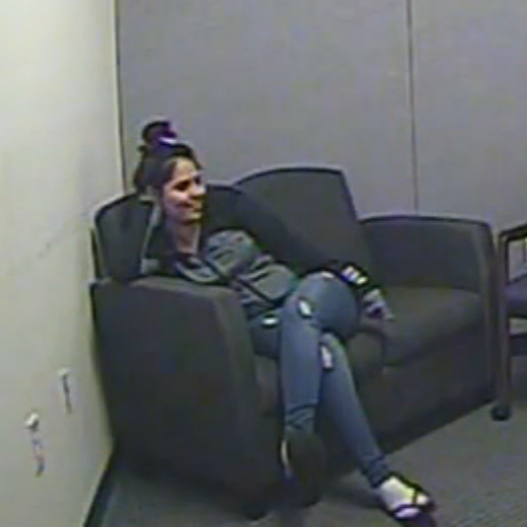 Woman, 20, Gets 95 Years for Gang-Related Robberies
A 20-year-old woman, born in El Salvador and an MS-13 here, received 95 years in prison Thursday from a Montgomery County Circuit Court judge for her role in robberies that took place in 2017.
Josselin Andrade Ramirez of Temple Hills received maximum sentences from Judge John Maloney for charges of conspiracy to commit armed robbery and participation in criminal gang activity.
Ramirez told the court she was trying to escape gang life, but Assistant State's Attorney Teresa M. Casafranca disputed that notion, showing off a folder she had in jail that she decorated with MS-13 symbols.
"You cannot say you're fleeing violence in your own community and be the reason for violence in our community," Casafranca said.
Maloney said he wanted to review her case in five years to see how she whether she lived up to her claims about leaving the gang.
But he added, "If that's how you've chosen to live your life, there's not much I can do."
Ramirez was charged with three robberies that took place in 2017. The Sept. 1 robbery of a food truck on Viers Mill Road in Silver Spring, on Sept. 22 at an Exxon gas station, also on Viers Mill Road in Wheaton, and on Nov. 3 at a store that houses Best Wireless and Check Cash Depot, on Georgia Avenue in Silver Spring.
She believed to have driven the getaway car in one robbery. In others, she surveilled the establishments before the robberies, said Ramon Korionoff, a spokesman for the Montgomery County State's Attorney's Office.
Four others have been charged in the robberies. Two have pleaded guilty and two are still working through the legal system, Korionoff said. A trial had started in the case and both sides were ready for closing arguments. Ramirez then decided to plead guilty to the charges. She had no plea agreement in advance, the judge noted.
Her lawyer, Tim Clarke, said Ramirez had come to the United States to escape gangs. He suggested she should receive a lighter sentence and be deported to El Salvador. Casafranca said she had pleaded guilty to local crimes and should be punished locally.