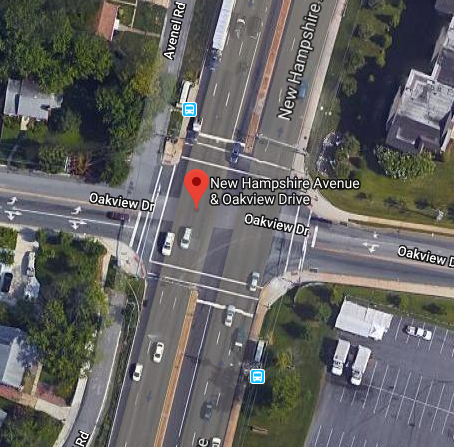 Woman Killed Crossing New Hampshire Avenue
UPDATE: Montgomery County police identified the pedestrian as Channea Sreng, 37, of the 11500 block of Taber Street in Silver Spring.
---
Original Post: A woman, whom Montgomery County police have not yet publicly identified, died about 11 p.m. Thursday crossing New Hampshire Avenue, a police statement said.
Police said a 2005 Ford Mustang, driven by Hafiz Ajaga Usongo Mbang, 22, of White Oak, struck the woman as she was crossing New Hampshire Avenue at Oakview Drive, police said. The woman died at the scene, police said.
Mbang remained at the intersection, and the pedestrian will be identified once family has been notified, police said.
This collision investigation is ongoing. Anyone with information is asked to call the Collision Reconstruction Unit at 240-773-6620.