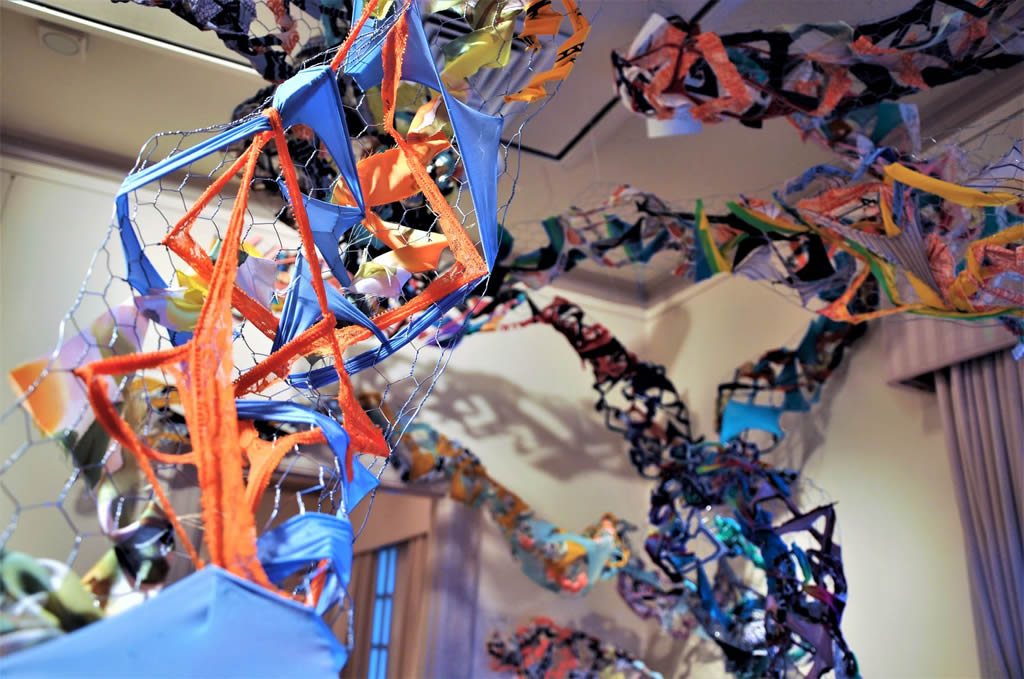 Women of the World Art Exhibit in Takoma Park Celebrates Women's History Month
"Women of the World" Exhibit Celebrates Women's History Month
Takoma Park's new art exhibit, Women of the World celebrates Women's History Month with the works by five local artists. The exhibit explores the enduring power and ongoing struggles of women around the world.  The exhibit runs through May 8, at the Galleries at Takoma Park, located in the Takoma Park Community Center.
Meet the artists and learn about their work during the opening reception scheduled for Thursday, March 14 from 7 to 8:30 p.m.
Meet the Artists
The "Women of the World" exhibit includes works by Sobia Ahmad, Maysoon al Gburi, Olivia Tripp Morrow, Elayna Speight, and Evans Thorne.
Born and raised in Pakistan, Sobia Ahmad moved to the United States when she was 14 years old, becoming an immigrant straddling two vastly different cultures. Her video installations and mixed-media work grapple with the complexities of national identity, cultural memory, and notions of home.
Maysoon al Gburi lived through the brutality of war in Iraq before emigrating to the D.C. area. Her paintings are influenced by the richness of Mesopotamian history coupled with the dire outcomes of war suffered by women and children.
Olivia Tripp Morrow's suspended installation titled Stretch uses clothes and undergarments donated by women cut into strips of intricately woven fabric layered over chicken wire. She reinterprets the personal histories associated with the clothing to reflect upon the contributions of women past and present.
Elayna Speight's watercolor and metallic ink work celebrate the strength, vulnerability, and magic of black women. Her series titled Her Crown and Glory portrays positive images of black women with their various skin tones and natural hair styles (their crowning glory).
After growing up in Trinidad and Tobago, Evans Thorne moved to the D.C. area to study art. His paintings explore his cultural roots in the Caribbean through nature, dancing, and family portraits of generations of women and girls.
Photos courtesy city of Takoma Park
The Galleries at Takoma Park are located at 7500 Maple Avenue. Viewing hours are Monday through Friday from 8:30 a.m. to 9:30 p.m., Saturdays from 10 a.m. to 6 p.m., and Sundays from noon to 5 p.m.