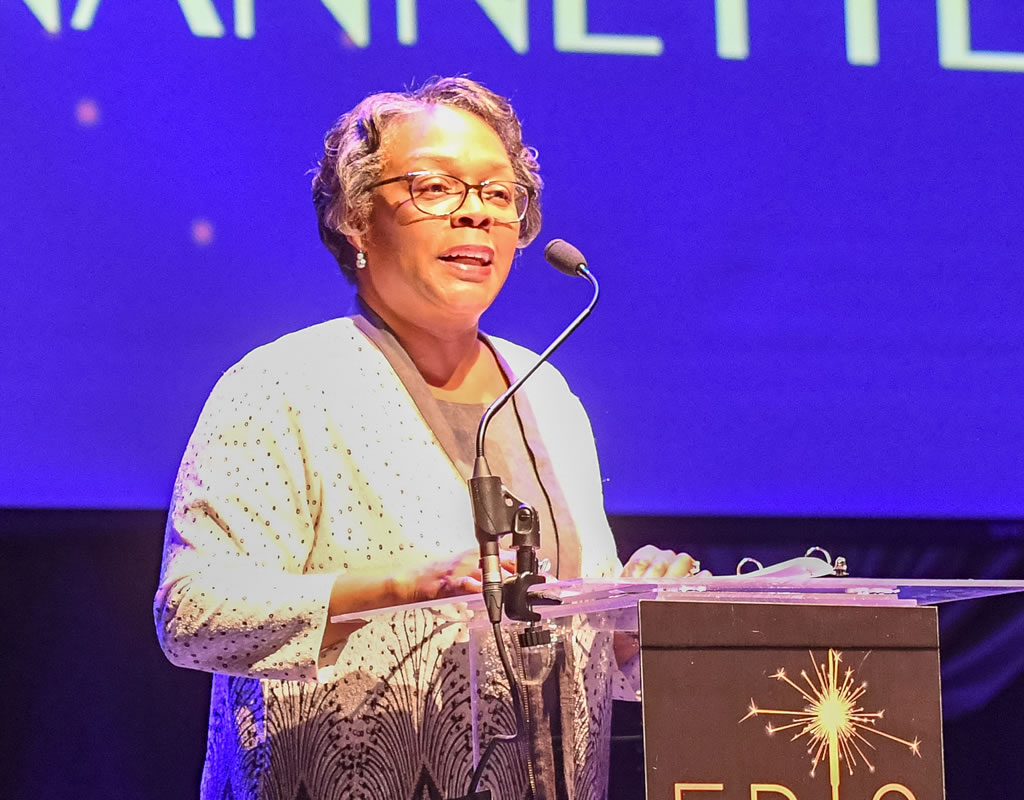 Women's History Month: MCM Spotlights CEO Nannette Hobson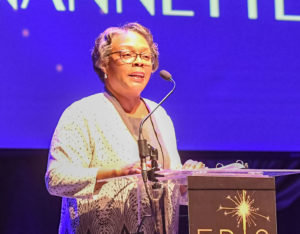 In honor of Women's History Month, MCM is recognizing some of Montgomery County's most notable women. Women who have driven change, fought for equality and provided representation for the many diverse parts of our community.
As the first woman CEO at Montgomery Community Media, Nannette Hobson is a leader in our community and has worked in multimedia and broadcast television for over 25 years.
Hobson graduated from Hampton University with a bachelors of science in Mass Media Arts. She began her career as an intern at WVEC in Norfolk, Virginia. She then moved on to become a writer and producer at NBC-4 and later promoted to Assistant News Director during her tenure. She was also the News Director at WNCN (NBC-17) in Raliegh, North Carolina for eight years.
She received numerous awards for her dedication and appreciation for delivering and sharing news and content over the years.  Hobson won three local Emmys and the prestigious Glenn Brenner Award for career contributions in the Washington D.C. market. She has also received the Ida B. Wells Award from Alabama State University, the Master Communicator Award from the National Black Media Coalition and the 2006 Women in Business Award by the Triangle Business Journal.
What challenges did you face during your career? 
"The business was not very forgiving. There is no work-life balance. You were either doing this or you weren't. Being a working mother especially was extremely difficult." She added, "You're in a newsroom at nine in the morning, my show went off the air at seven o'clock at night. It's a built-in 50-hour week, that doesn't account for anything else that happens. We were expecting a blizzard and I was packing a bag to be at work when the snow hit."
Was there a time where your gender may have played a role in your career?
"I was one of maybe a dozen or so black women…working in NBC's properties across the country in top ten markets who were not only given an opportunity, but we were being mentored, we got to meet each other, share and succeed."
What advice do you have for the future workforce wanting to work in media and broadcast?
"Understand your value and your worth in the field that you're in. Have the confidence to do it, don't be afraid, don't undervalue your own experience in that world, in this world, in any world because it is unique to you."