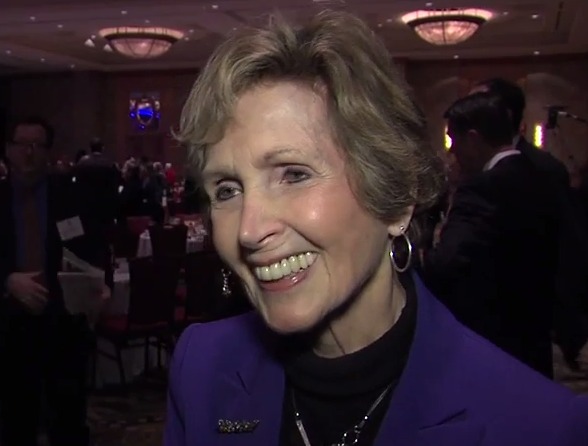 Women's History Month: MCM Spotlights Former U.S. Rep. Connie Morella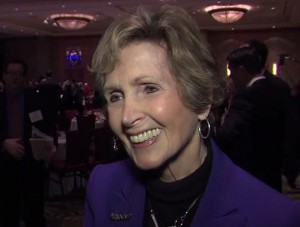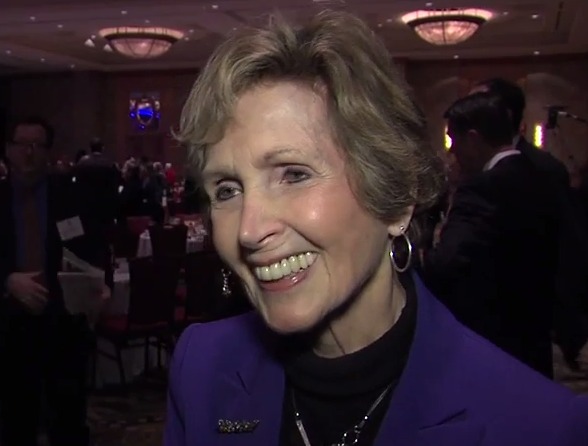 In honor of Women's History Month, MCM is recognizing some of Montgomery County's most notable women. Women who have driven change, fought for equality and provided representation for the many diverse parts of our community.
Connie Morella served in the Maryland General Assembly from 1979 to 1986 and represented Maryland's 8th Congressional district in the U.S. House of Representatives from 1987 to 2003. Her eight-term House career focused on championing issues of the greatest concern to her constituents and maintaining a committed presence within her district.
Morella, a Massachusetts native, moved to Bethesda after graduating from Boston University in 1951 and marrying Anthony Morella, professor emeritus at the Washington College of Law, in 1954. She taught high school English and civics in Montgomery County. Morella later taught at Montgomery College from 1970 to 1986 after earning a master's degree in English from American University in 1967.
As a Montgomery County resident, Morella became active in community organizations. She served in a variety of public positions, including as a founding member of the Montgomery County Commission for Women. She earned a seat in the Maryland General Assembly in 1978. Morella's hometown of Bethesda saw a high voter turnout, giving her an edge in the election and allowing the Republican to win over a largely Democratic district.
Her constituency, which was positioned in the center of the state's technology industry and included more than 60,000 federal workers, spanned much of Montgomery County. Morella gained a reputation for independence and was known for suppressing her party affiliation in the heavily Democratic state. Her positions on major issues often differed from her Republican colleagues.
The beginning of Morella's House career was centered around economic growth through science, technology and free trade. Her legislative efforts focused on federal pay, parental leave and civil-service healthcare benefits. As she began to win re-election by wide margins in the early 1990s, she ventured into policies surrounding scientific research on cancer, HIV/AIDS and affordable childcare programs. Morella also became interested in programs that combated domestic violence and teen pregnancy.
Morella continued to voice opinions that differed from her party, supporting abortion and reproductive rights. She led an unsuccessful campaign to remove the anti-abortion plank from the Republican National Convention platform in 1992.
After Republicans claimed control of the House in 1994, Morella took on leadership roles as chair of the Subcommittees on Technology and the District of Columbia. Once the state was redistricted for the 2002 elections, however, Morella lost the northwestern portion of her district that included her most supportive voters. The district also gained a highly Democratic territory to the east.
With Morella seen by many as the most vulnerable House Republican in the country leading up to the election, the national party concentrated its resources on the race – but so did the Democrats. Morella's election against then-State Sen. Chris Van Hollen Jr. was most expensive race in Maryland history at the time with a price tag of $5.6 million. Her Democratic challenger won the seat, ending Morella's 16-year tenure in the House.
President George W. Bush nominated Morella to serve as the U.S. ambassador to the Organization for Economic Cooperation and Development in Paris, a role she held from 2003 to 2007. Morella, now 88, is an ambassador in residence in American University's government department. The Bethesda Library was renamed in her honor last April.
Although a Republican in a Democratic district, Morella advocated for issues of importance to her constituents and will be remembered for addressing the needs of those she represented, not her party, during her years as a public servant.