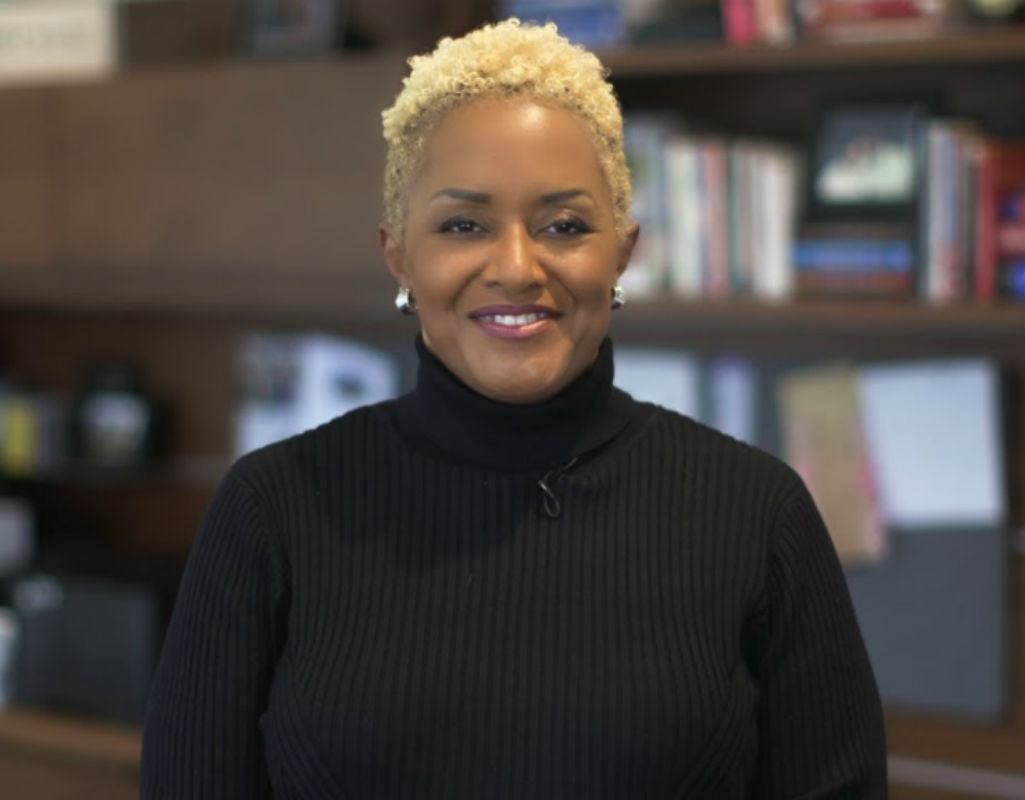 Women's History Month: MCM Spotlights Montgomery College President Dr. DeRionne P. Pollard
In honor of Women's History Month, MCM is recognizing some of Montgomery County's most notable women. Women who have driven change, fought for equality and provided representation for the many diverse parts of our community. Dr. DeRionne P. Pollard is the first African American woman president of Montgomery College.
Born in Chicago, Illinois, Dr. Pollard earned both her bachelor's and master's degrees in English from Iowa State University. She then went on to teach English at College of Lake County in Illinois before becoming the acting dean of the Communication Arts, Humanities, and Fine Arts Division and later the faculty coordinator for the Center of Excellence in Teaching and Learning and then the vice president of educational affairs.
She earned her PhD in educational leadership and policy studies in higher education from Loyola University in Chicago in 2005 while she was still at College of Lake County. In 2008, Dr. Pollard left Illinois to become the president of Las Positas College in Livermore, CA, a position she would hold for two years.
In 2010, after a national search conducted by the Board of Trustees, Dr. Pollard was named president of Montgomery College (MC), where she presides over 60,000 credit and noncredit students across three campuses. Under her leadership, MC has adopted new mission, vision and core value statements, as well as the Innovation Fund, which encourages faculty to create and develop new ideas and techniques for educating students.
She also worked with Montgomery County Public Schools and Universities at Shady Grove to create Achieving Collegiate Excellence and Success (ACES), a program was designed to help high school students transition to college and ultimately guide them towards college graduation.
Dr. Pollard has formerly served on the boards of IMPACT Silver Spring and Strathmore. She still sits on the American Association of Community Colleges (AACC) board, College Board's Community College Advisory Panel, the Higher Education Research and Development Institute Advisory Board, the Montgomery County Business Development Corporation board, Montgomery County Chamber of Commerce's board, the Universities at Shady Grove board, and the President's Round Table of the National Council of Black American Affairs.
She has also earned numerous awards, including the 2014 Woman of Distinction Award from the National Conference for College Women Student Leaders, the Emerging Leadership Award from AACC, the Outstanding Young Alumna Award from Iowa State University's Alumni Association, the Academic Leadership Award from Carnegie Corporation, the YWCA Women of Achievement Award, the Most Influential African American of Lake County Chairman's Award, and the Visionary Award by the Washington Area Women's Foundation.
Washingtonian Magazine named her one of Washington's 100 Most Influential Women in 2017 and The Gazette named her one of 25 CEO's You Need to Know. She will earn the Distinguished Alumni Award from Iowa State University's College of Liberal Arts and Sciences on April 26, 2019.
Dr. Pollard lives with her wife, Robyn Jones, and their son, Myles.