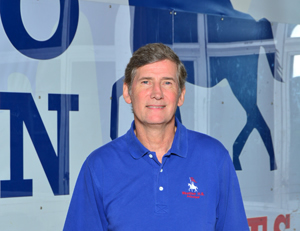 Wootton High School Principal Michael Doran Dies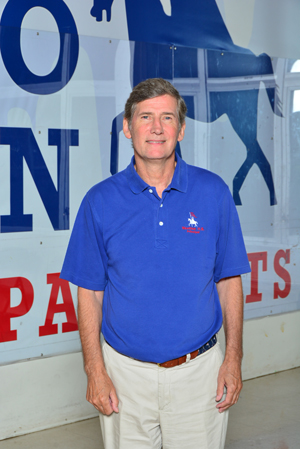 UPDATED The Wootton High School community is mourning the loss of its beloved principal.
Dr. Michael Doran passed away on Aug. 19, according to Montgomery County Public Schools (MCPS) interim superintendent Larry Bowers.
For the past 12 years, Dr. Doran served as the principal of Wootton High School.
According to Bowers, Doran was found unresponsive in his Bethesda apartment on Wednesday morning. The cause of his death has not been determined.
MyMCMedia's Sonya Burke was scheduled to interview Doran on Thursday morning. They set up the meeting on Tuesday and during that telephone conversation Doran told her he was on his way to a doctor's appointment because he was not feeling well.
"This news is shocking to all of us who have known and worked with Michael during his long, distinguished career in education," Bowers wrote in a letter to the community.
"As we try to comprehend this sudden loss, we are committed to providing Michael's students, colleagues, friends, and family with whatever support they need to get through this difficult time," Bowers said. "We will make counselors available to students and community members who need support in the coming days. For Michael's colleagues, we will work with the Employee Assistance Program to ensure you have the support you need."
Debra Munk, a director from the MCPS Office of School Support and Improvement, sent another message to parents and students, noting staff "will honor [Dr. Doran's] legacy by continuing to prepare for the opening of school and ensuring we provide a world-class education to every student."
Montgomery County Councilmember Craig Rice shared his condolences on Facebook, writing that "our school community lost an incredible principal and leader today."
Daniel Hamburg is a former Wootton student who remembers his high school principal with great respect.
"He was a great principal and an even better person," Hamburg said. "He really cared about every student at Wootton and always made sure to say hi to myself and others in the halls and during lunch…I think I speak for the whole community when I say he was the best principal in the world. Classy, witty and caring. That's the kind, soft-spoken Irishman I will remember."
Hamburg recalled that Doran always recited an Irish blessing at graduation. In a 2012 graduation video posted online, Doran said:
"I hope the school means as much to you as it does to me. And, as an Irishman, I traditionally leave you with this Irish blessing. May you have warm words on a cool evening, a full moon on a dark night, and a smooth road all the way to your door."
A memorial service to celebrate Dr. Doran's life will be held on Aug. 21 at the football stadium.
Words can not express the feeling of loss today. Dr Doran dedicated his life to education and the last 12 years to Wootton sports, students.

— Wootton Sports (@WoottonSports) August 19, 2015
My heart goes out to the Wootton community beyond what words can describe

— Eric Guerci (@EricLGuerci) August 19, 2015
Condolences to the Wootton Patriots community over the loss of Dr. Michael Doran. He also served as @Pyle_Principal @WoottonSports

— Whitman Sports (@WWHSAthletics) August 19, 2015
Rest in peace Dr. Doran. He will surely be missed by the Wootton community and many more. #woottonstrong pic.twitter.com/aBFelUHag1 — Wootton Football (@woottonfball1) August 19, 2015
Related articles: