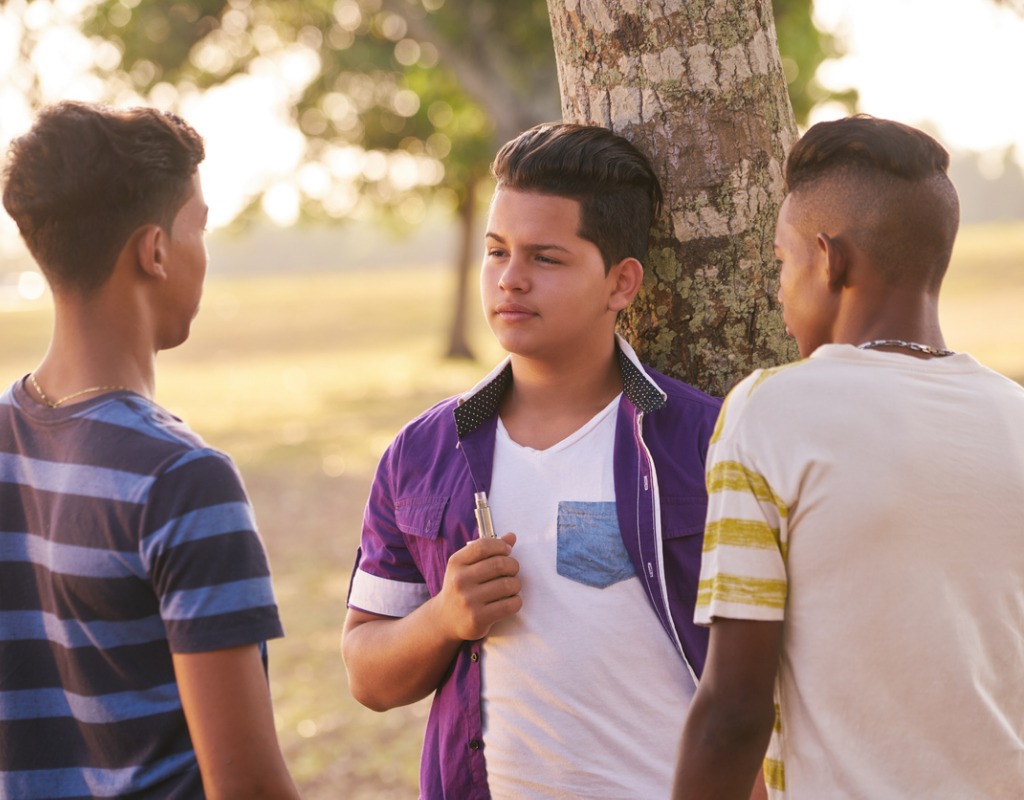 Workgroup to Explore Ways to Combat Rise in Youth Vaping
Montgomery County health officials are suggesting increased education and awareness surrounding vaping to confront the rising use of e-cigarettes among teenagers and young adults.
"Vaping can be extremely dangerous for adolescents and young adults due to ongoing brain development," county health officer Dr. Travis Gayles said in a statement. "Vaping devices can contain high levels of nicotine which can impair the development of critical areas of the brain needed for high cognitive and emotional functioning."
Several incidents since October 2018 involved Montgomery County students losing consciousness after smoking unknown substances through vaping devices, according to a statement from county health officials. Three Montgomery County Public Schools students were taken to an emergency room by ambulance in March after ingesting cannabinoids through a vaping device.
Vaping refers to electronic nicotine delivery systems including e-cigarettes, vape pens and Juul products that that heat liquids like nicotine to produce an aerosol or "vapor" that is inhaled, according to the Centers for Disease Control and Prevention (CDC). Some devices look like traditional cigarettes, cigars or pipes, while others mimic the appearance of everyday items like USB flash drives and pens.
These devices are typically smokeless and produce an odorless vapor, making them difficult to detect. National and local estimates suggest that vaping devices have replaced cigarettes as the tobacco product that young adults most frequently use, according to a statement from county health officials.
While scientists are still learning about the long-term health effects of vaping devices, most e-cigarettes contain nicotine, an addictive substance with known health effects, according to the CDC. Other e-cigarette aerosol can contain substances that harm users' lungs.
"We are concerned that other substances such as marijuana, synthetic cannabinoids and other liquids laced with more potent substances are being used," said Gayles.  "These can cause more acute symptoms such as loss of consciousness and respiratory depression."
According to the CDC, youth are more likely than adults to use vaping devices. More than 3.6 million U.S. middle and high school students reported using an e-cigarette in the past 30 days during a 2018 study.
In February, Montgomery County health officials began working with stakeholders including the County Executive's Office, the County Council, Montgomery County Public Schools, Montgomery County Police and the Department of Liquor Control.
The coalition developed a strategic plan to decrease the use of vaping devices, proposing enhanced surveillance, penalties for underage distribution and increasing the eligibility age for purchasing vaping products.