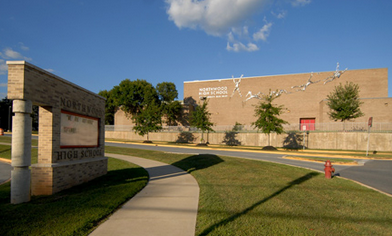 Workshop: What Parents Need to Know About Teen Substance Abuse
A workshop to promote prevention of substance abuse among teens in Montgomery County is scheduled to take place on March 16 at 7 p.m. at the Northwood High School in Silver Spring.
The coalition Many Voices for Smart Choices– a partnership between Montgomery County Health and Human Services Prevention Office and the Collaboration Council For Children, Youth and Families- will hold a conversation about the current teen trends when it comes to substance abuse.
"We plan to make it interactive so we can give some information and have a discussion," said Meg Baker from Many Voices for Smart Choices.
Baker said this is the third event hosted by the coalition to help prevent drugs and alcohol abuse among teenagers.
According to the Montgomery County Strategic Plan for Alcohol and Drug Abuse for FY 2014-2016 document, alcohol and marijuana are the substances most frequently used by youth in the state as reported in the 2008 Maryland Adolescent Survey.
Based on data by the Statewide Epidemiology Workgroup in March 2011:
Montgomery County has the third highest rate of marijuana and illicit drug users among 12 to 17-year-olds,
Second highest rate of cocaine users among 12 and 17-year-olds in all jurisdictions,
In 2010, Montgomery County ranked among the top ten jurisdictions with admissions to state-funded substance abuse treatment across all documented abused substances and age ranges.
Baker said 21 people have registered to participate in this workshop, but she hopes for a higher turnout.
"Of course what it's said in the room; stays in the room," she added.
Northwood High School is at 919 University Boulevard West in Silver Spring. Registration is required.
Click here for more information.