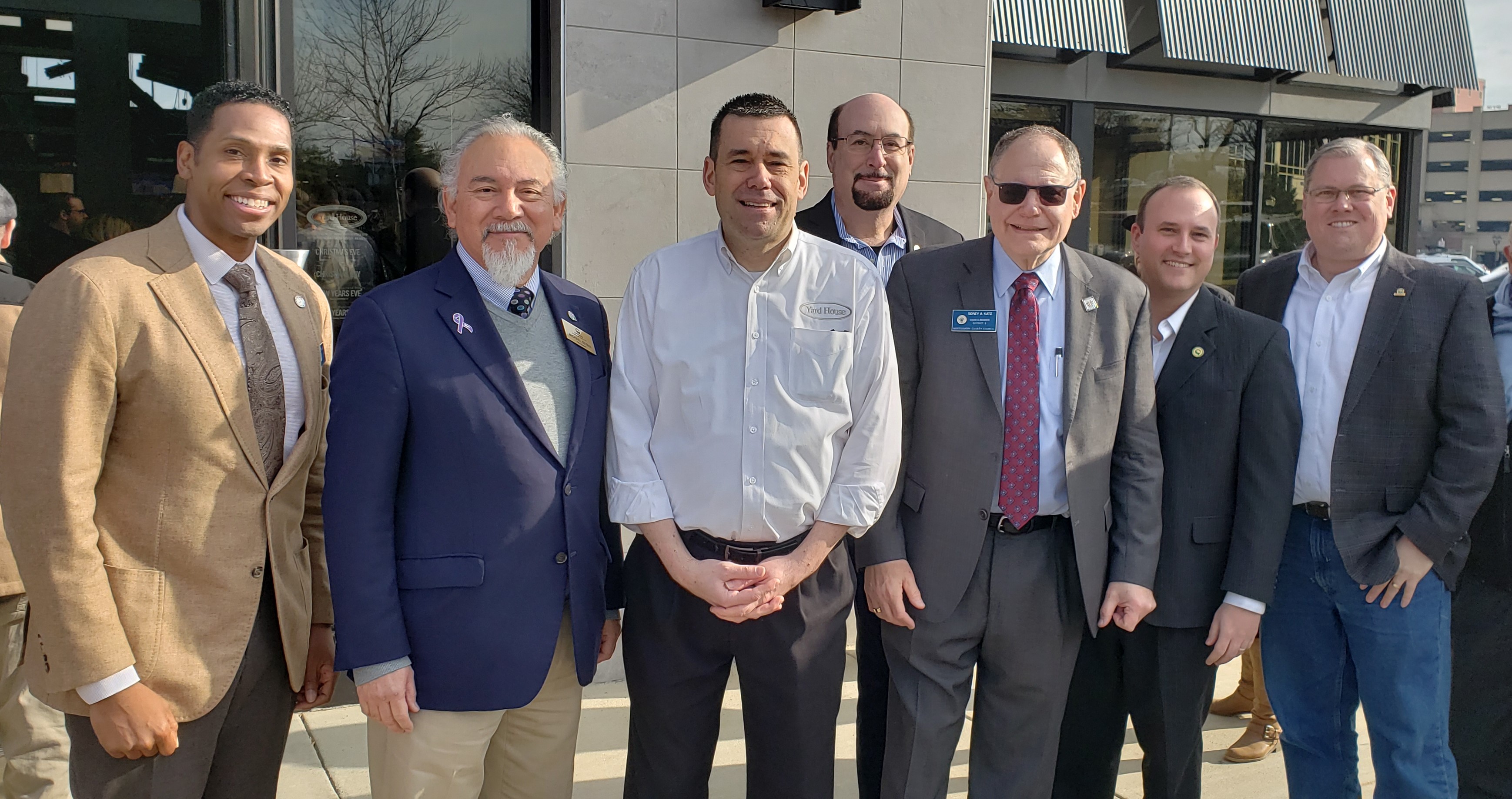 World's Largest Selection of Beer Now at Yard House Gaithersburg
The world's largest selection of beer is now available in Gaithersburg, Maryland, as Yard House is now open for business.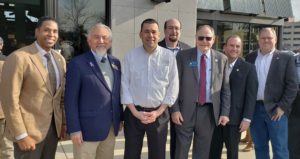 The Gaithersburg-Germantown Chamber of Commerce (GGCC) supported Yard House on the grand opening of their new restaurant on Monday, Dec. 10. They are located at 211 Rio Boulevard in Gaithersburg.
At Yard House Gaithersburg, you can enjoy over 100 American-style dishes made from scratch daily, and the world's largest selection of draft beer with 130 taps. There's something for everyone to enjoy for lunch, dinner, happy hour and late-night dining.
Yard House General Manager Andrew Nicolaysen said to Bethesda Magazine "the building features a specially-built keg room holding about 3,000 gallons of beer. Beer is delivered from the glass-enclosed keg room to the center island bar via more than two miles of individual beer lines overhead".
Yard House's taps will include selections from local and regional brewers such as Flying Dog, Burley Oak Brewing Company and RAR Brewing. Visit them to experience classic rock, their "Chalkboard Series" beers and globally-inspired dishes. Learn more about them at: www.yardhouse.com.
The chamber is active in providing business-to-business networking opportunities throughout the year: a collective voice in local, regional, and state legislative affairs, professional development opportunities and other services that enhance the business environment. 
The GGCC is located at 910 Clopper Road, Suite 205N, Gaithersburg, MD. To learn more about the GGCC visit us at www.ggchamber.org.