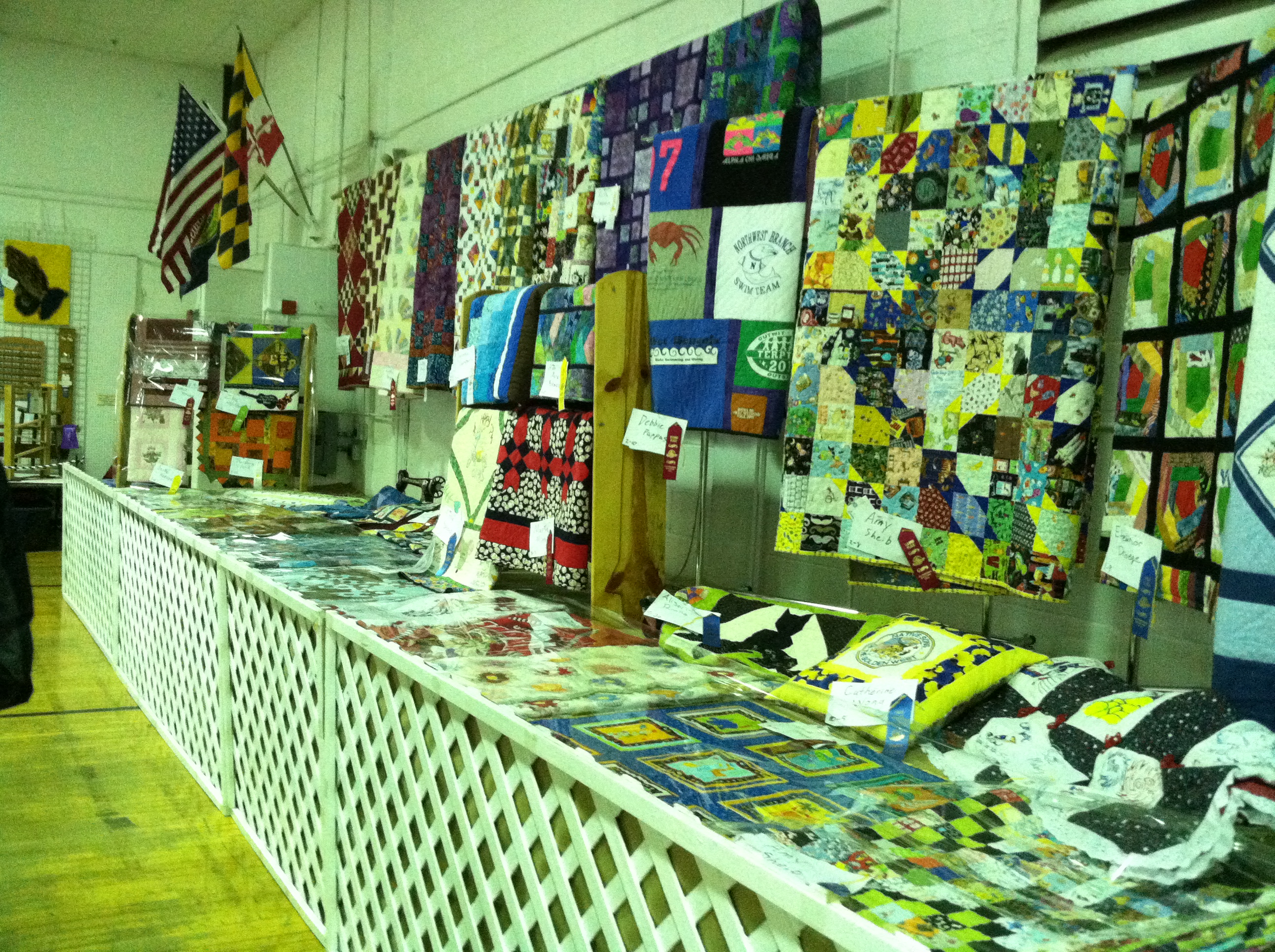 Wrap-Up: Spotlight on Home Arts at Montgomery County Fair
This wraps up the Home Arts at Montgomery County Fair for 2014.  And what an amazing year it was.  Weather was great for most of the days.  And, even during torrential rains, the Fair was well attended.
The fantastic job done by the Fair personnel and volunteers was particularly visible between the days of accepting entries (Thursday and Friday) and the open doors of the Home Arts building (Sunday-Monday).  Here is what the building looked like during entry days.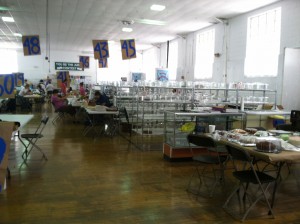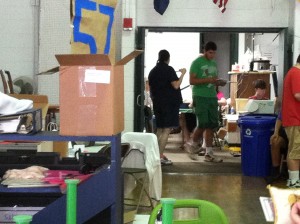 There were empty shelves, people working,  and tables covered with fresh white paper, ready to display items and hold demonstrations.  The volunteers  included delightful youngsters, ready to 'run' items to the correct department where they were prepared for judging.
This is one of the eager, helpful youngsters.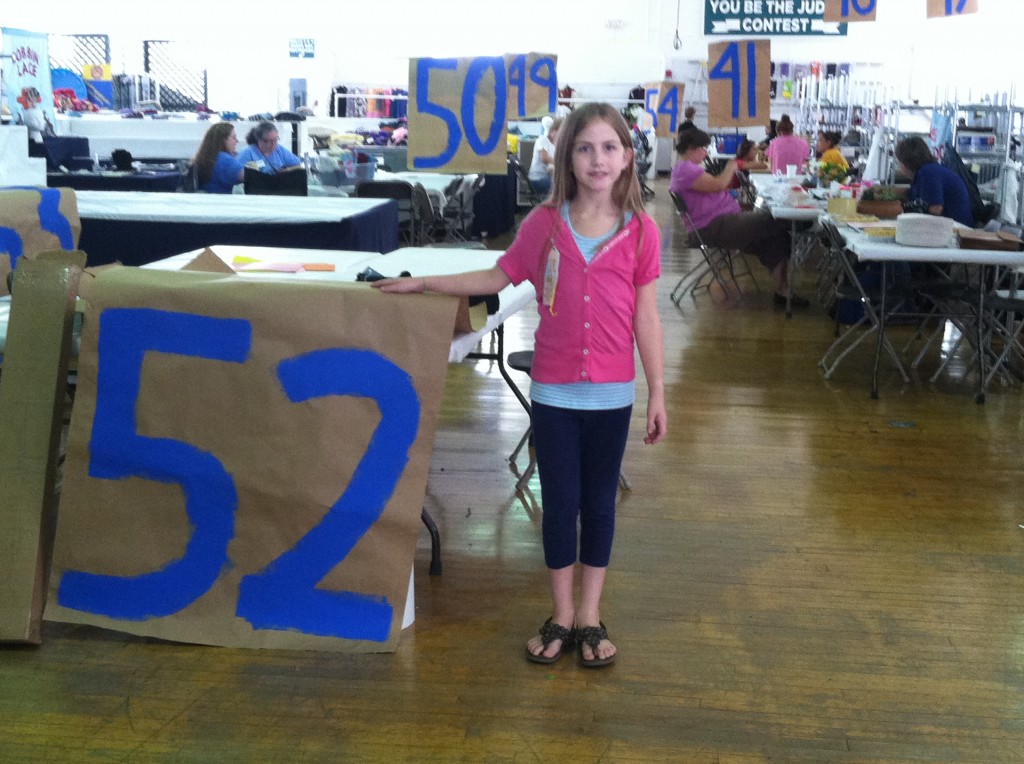 Now, THIS is the fantastic part – the building two days later:  beautiful quilts hanging from the ceiling and items displayed on tables everywhere.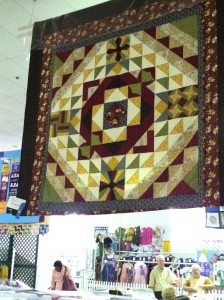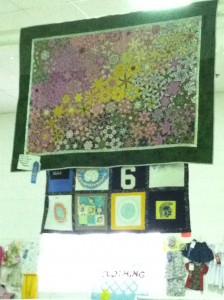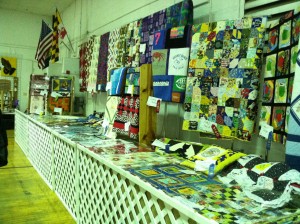 There were educational booths, with great visuals…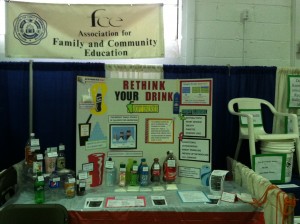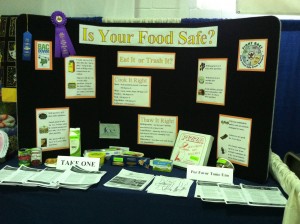 This one made you reconsider having a soda!  The other focused on how long it is safe to keep food on hand.
I had alerted you that spinning and weaving would also be present….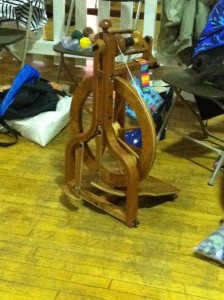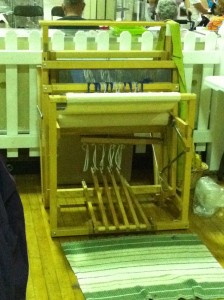 Departments included entries of Special Needs Persons…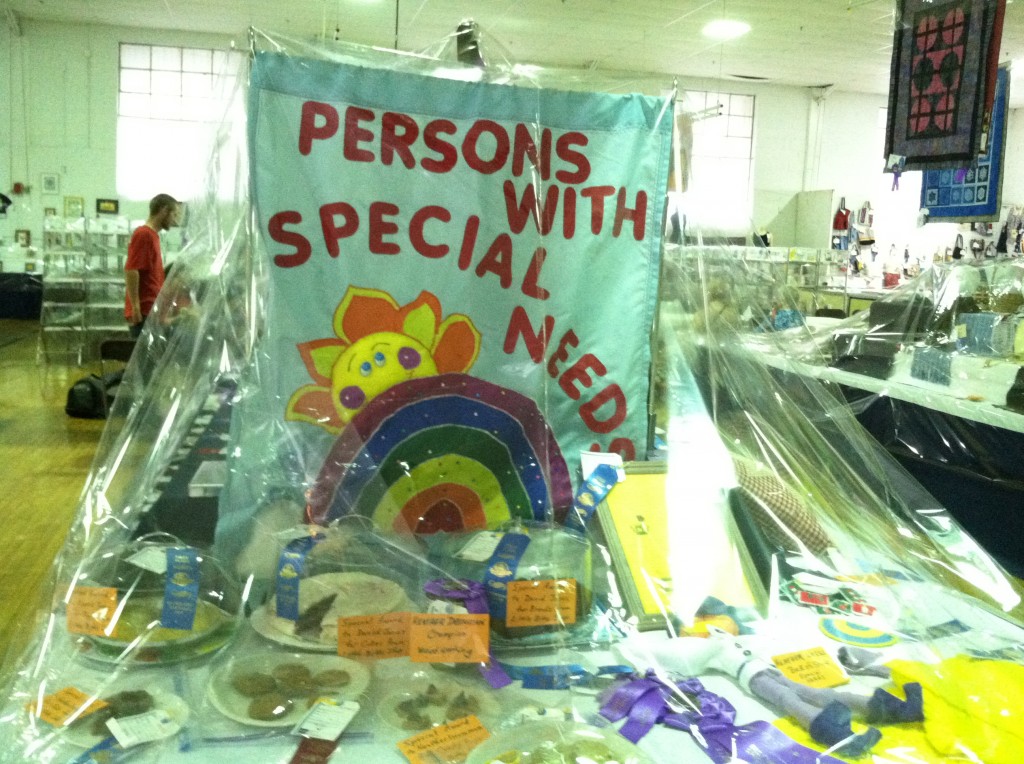 Toys were beautifully displayed; all of which were constructed with loving hands.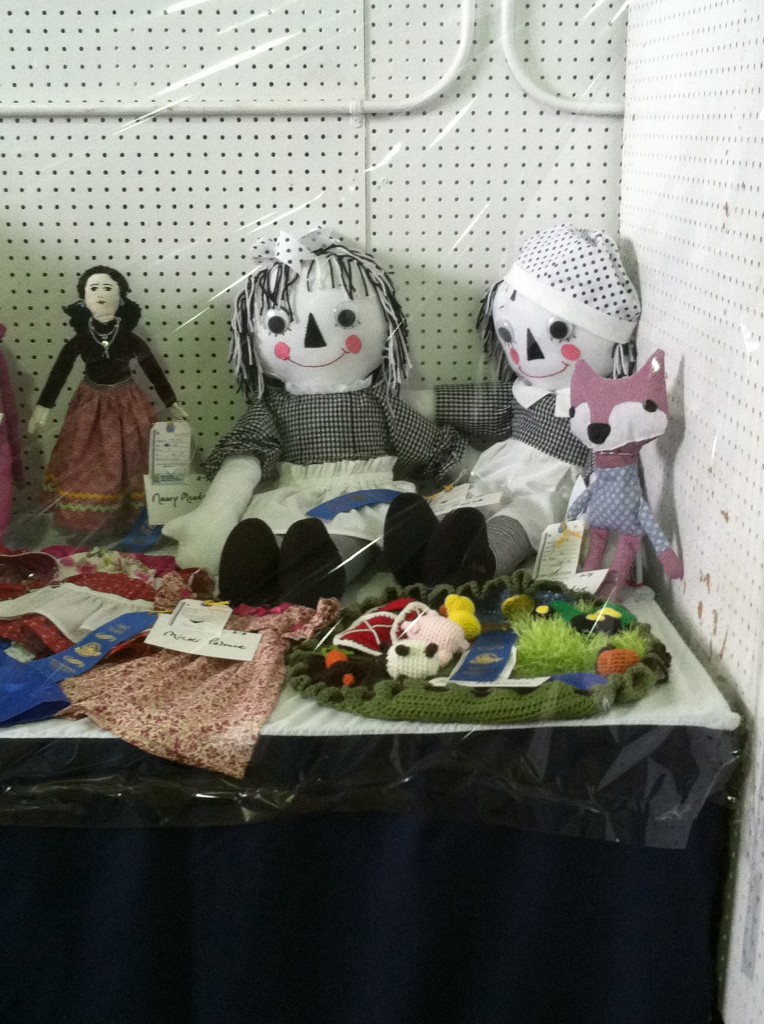 The Clothing Department had a generous display…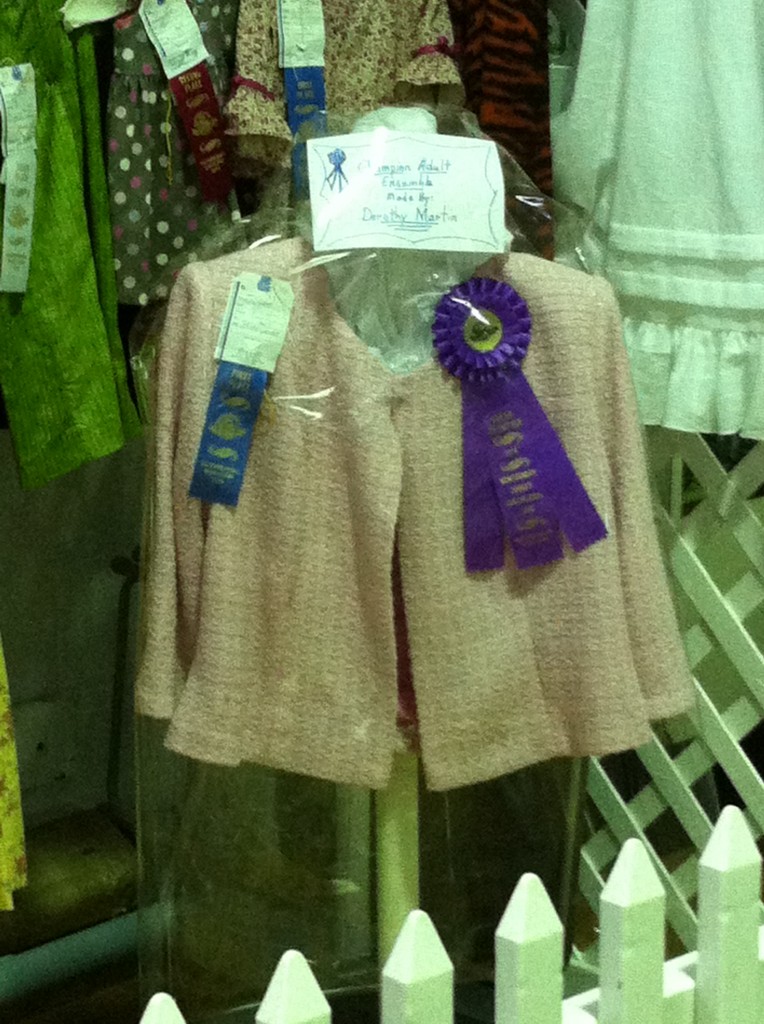 This delightful volunteer made a cheery pillowcase during a fair day.  This will be given, along with others to children who are battling cancer….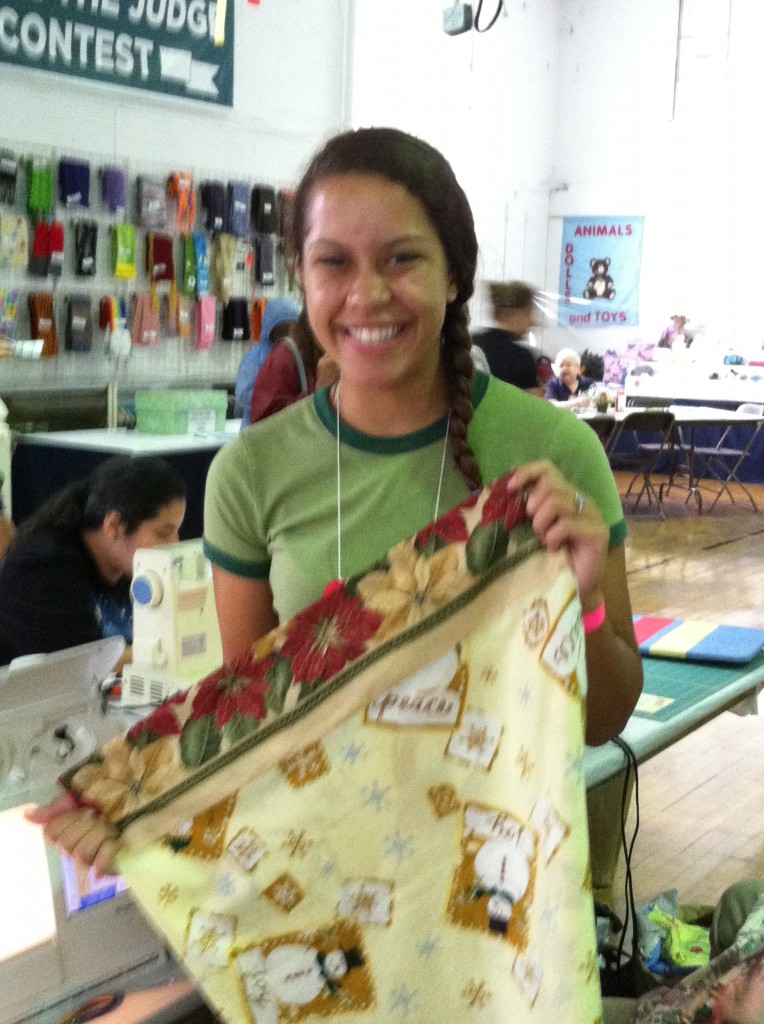 Along with others, I was happy to demonstrate…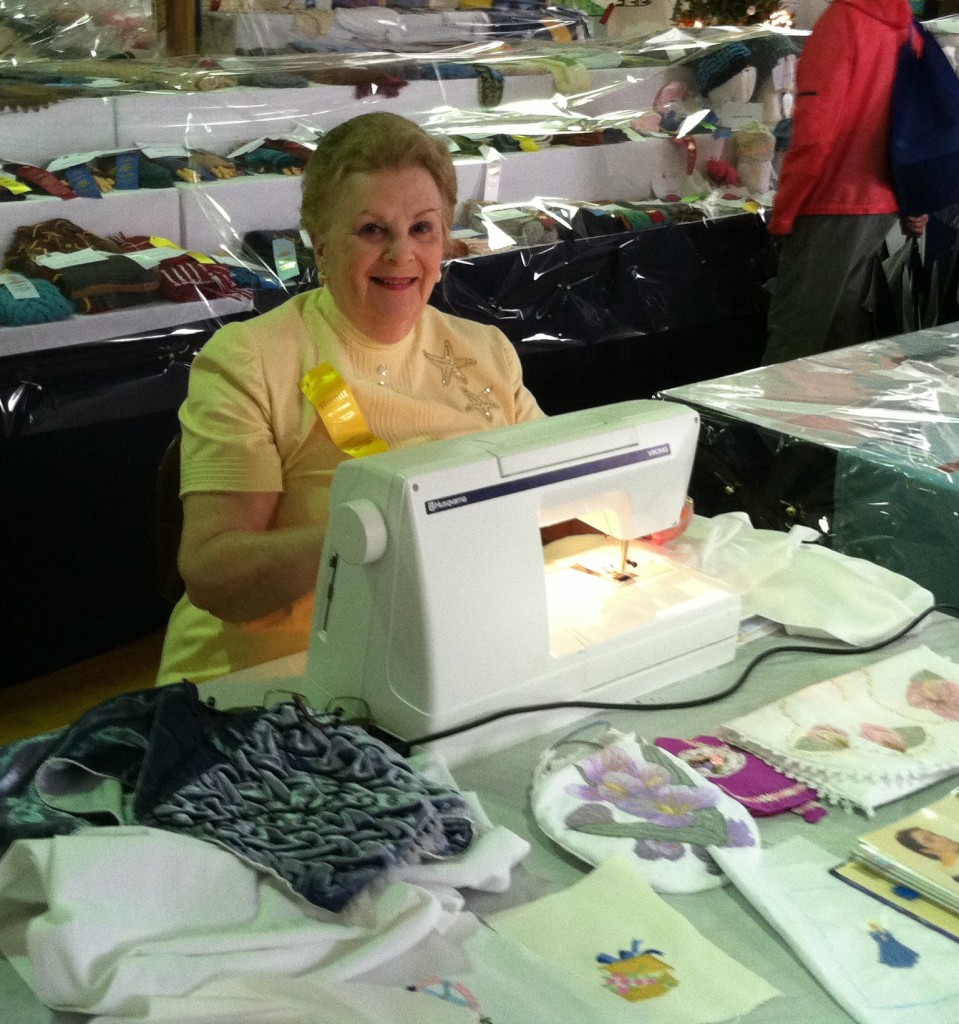 This wraps up the 2014 Home Arts Blog.  My hope is that many more will start or complete projects and enter them next year.  Until then, joyful stitching to all!
Dorothy Martin