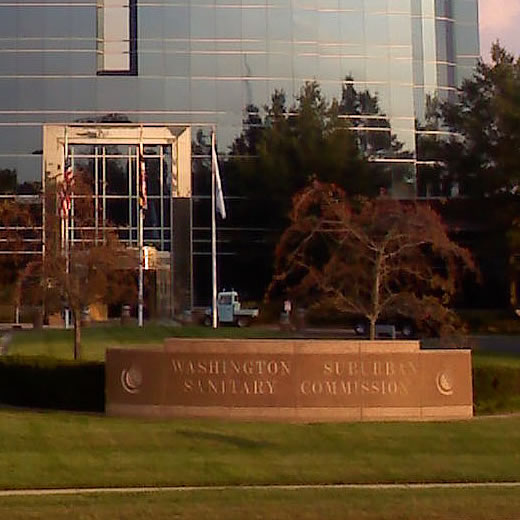 WSSC CAB Meeting Agenda
Agenda
Customer Advisory Board
WSSC, 14501 Sweitzer Lane, Laurel, MD 20707
Wednesday, 01/11/17 at 7:30 pm., LK-121
Announcement of Quorum (7:30 PM) – Jordan Cooper, Chair
Attendance Announcement & Vote (7:30 PM – 7:40 PM) – Toni Stiefel, WSSC

Announcement of WSSC CAB Members who are eligible for removal from WSSC CAB due to 2016 absences
One minute statements by five (5) members
Vote on removal of these members

Proposal of Changes to Bylaws (7:40 PM – 7:50 PM) – Jordan Cooper, Chair
That the WSSC CAB limit the terms of all officers to 12 months, with term limits of two years, so as to ensure the introduction of new ideas into WSSC CAB leadership.
That new subject specific committees be formed:

Public Health Committee

Members would work to fulfill one of the major charges of the CAB to improve the public's health.
Members would monitor public health initiatives launched by other water utilities around the country.

Environment Committee

Members would monitor environmental protection goals at the national, state, and local levels as per the stipulations of the Bylaws.
Members would monitor environmental initiatives launched by other water utilities around the country.
Community Relations Committee

Members would distinguish between and work to address the differing needs of WSSC customers in Montgomery and Prince George's Counties.
Members would develop a sustainable means of obtaining community input and for disseminating the work of WSSC and the CAB back into the community.
Guests and Events Committee

Members would make suggestions to the CAB as to who might be invited to speak to the CAB to enhance our understanding of specific issues.
Members would arrange for CAB excursions and site visits as appropriate.
Members would make arrangements for speakers to present to the CAB and for the CAB to participate in a site visit.

Policy and Historical Committee

Members would comment on proposed WSSC actions that would affect ratepayers.
Members would work to prepare a coherent synthesis of the WSSC CAB's historical records so that past problems, obstacles, and solutions can be brought to light on future situations facing the CAB.

That each CAB member sit on at least one committee.
That each CAB member will attend at least 2 HOA, civic association, or other public meetings in either Prince George's County or Montgomery County every 12 months beginning in January 2017.
That all committees report out to the entire CAB at least once every 12 months beginning January 2017.
That CAB members may not have more than two (2) unexcused absences and remain in good standing.
That attendance by phone will be considered an unexcused absence.
That the Chair create and distribute an agenda to all CAB members at least 24 hours prior to each meeting of the CAB.
That the Vice Chair or a duly appointed Secretary shall record minutes for each meeting.
That CAB membership be reduced from 22 to 16 members.
That CAB meetings may be held in Montgomery County or Prince George's County at the discretion of the Chair in order to make the meeting more accessible to ratepayers.
Discussion of Changes to Bylaws (7:50 PM – 8:20 PM) – Full CAB
Itemized Vote on Proposed Changes to Bylaws (8:20 PM – 8:30 PM) – Toni Stiefel, WSSC
Committee Assignments (8:30 PM – 8:40 PM) – Jordan Cooper, Chair
Committee Breakout Sessions (8:40 PM – 8:50 PM) – Committee Chairs
Public Comments (8:50 PM – 8:55 PM)
Adjournment (9:00 PM) – Jordan Cooper, Chair
Next Meeting: Wednesday February 8, 2017
This was originally posted in Revealing Our Humanity.