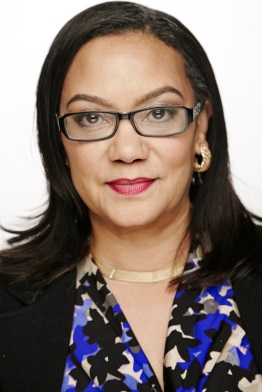 WSSC's New General Manager, Carla Reid, Begins Work Today (PHOTO)
WSSC's new general manager and CEO, Carla Reid, began her tenure today.
Reid is the first woman to head the Washington Suburban Sanitary Commission in its 97-year history.
In a video message broadcast to WSSC's 1,500-plus employees, she stated, "My leadership will be firmly based on the principles of excellence, fairness and open communication. I look forward to meeting with employees and stakeholders over the next several months and will use their input to create a strategic vision that will help move this agency forward."
Many employees got a preview of these sentiments last week when Reid toured a number of WSSC facilities. She was able to meet with hundreds of employees in dozens of casual and impromptu encounters during the tour.
Reid began her career at WSSC, serving for 20 years before retiring in 2006 as the Deputy General Manager. She then served as Director of Permitting Services in Montgomery County Government under County Executive Isiah Leggett and as Deputy Chief Administrative Officer for the Office of the County Executive in Prince George's County under Rushern Baker.
In addition to Deputy General Manager at WSSC, Reid also served as Chief of Mission Support, Chief of Customer Care, Meter Services Division Manager, Northern Meter Operations Section Head, Meter Maintenance Head, Field Operations Supervisor and Civil Engineer. She replaces Jerry Johnson who retired after six years in the position.
New #WSSC GM Carla Reid and WSSC retiree visit Parkway treatment plant as part of the facility tour. https://t.co/7Bwyy3X87N

— WSSC Water News (@WSSCWaterNews) January 2, 2016
#WSSC welcomes its first female GM & CEO, Carla Reid – a veteran WSSC employee. #ILookLikeAnEngineer https://t.co/qFhwI9js2G

— WSSC Water News (@WSSCWaterNews) January 4, 2016