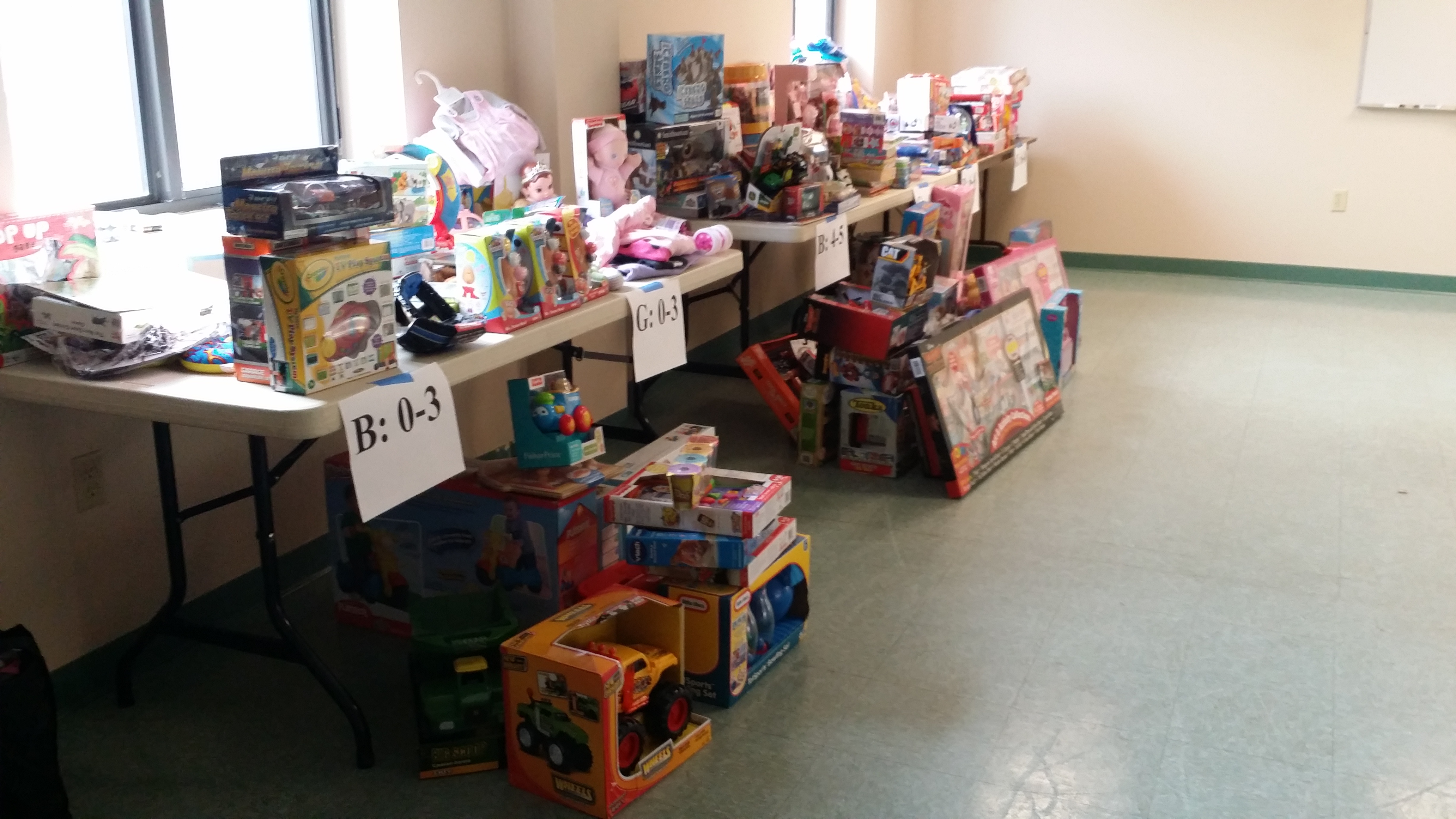 WUMCO Short Toys for Needy Kids in Poolesville Area
The Western Upper Montgomery County HELP Inc. is scrambling to make sure none of the more than 350 kids it serves goes without a Christmas gift this year.
"We are currently in a "toy crisis"," said Cathy Beliveau, WUMCO executive director.
Beliveau said WUMCO got half the amount of toys requested from Toys For Tots distribution facility on Monday, the big toy pickup date for the group. So WUMCO is now looking the community to fill in the gap.
WUMCO has 351 kids on its Christmas wish list, Beliveau told MyMCMedia. The kids are all residents of the Poolesville, Barnesville, Beallsville, Boyds, Dickerson, and surrounding areas.
"Right now it is looking like that is our only allotment from Toys for Tots. Last year we had no issues," Beliveau said. "I asked for a supplemental allotment. Toys for Tots are working hard, they can only give out what they have."
Toys for Tots, Montgomery County Coordinator Paul Gunther told MyMCMedia this week is the busiest pickup time for the organization. And he said on Monday he wasn't sure how the donation level this year compares to last year.
Beliveau said her group is still looking for girls toys ages 6 to 14 and boys ages 9-14 and about 65 gift cards for older children.
"I am fairly confident we will be sure no one who goes without anything. It might be one stuffed animal instead of a toy and and stuffed animal but the community seems to respond well," Beliveau said.
To help WUMCO and its call for toys, you can deliver new toys to Poolesville Town Hall by Dec. 18 4 p.m. Another option is to buy a gift card of $20 to $25 that can be delivered up to noon on Dec. 19 at town hall. Or call WUMCO to make alternate arrangement ( 301.972.8481).
Beliveau said WUMCO is postponing its toy packing event until Thursday in the hopes that the community can come together to fill the need.