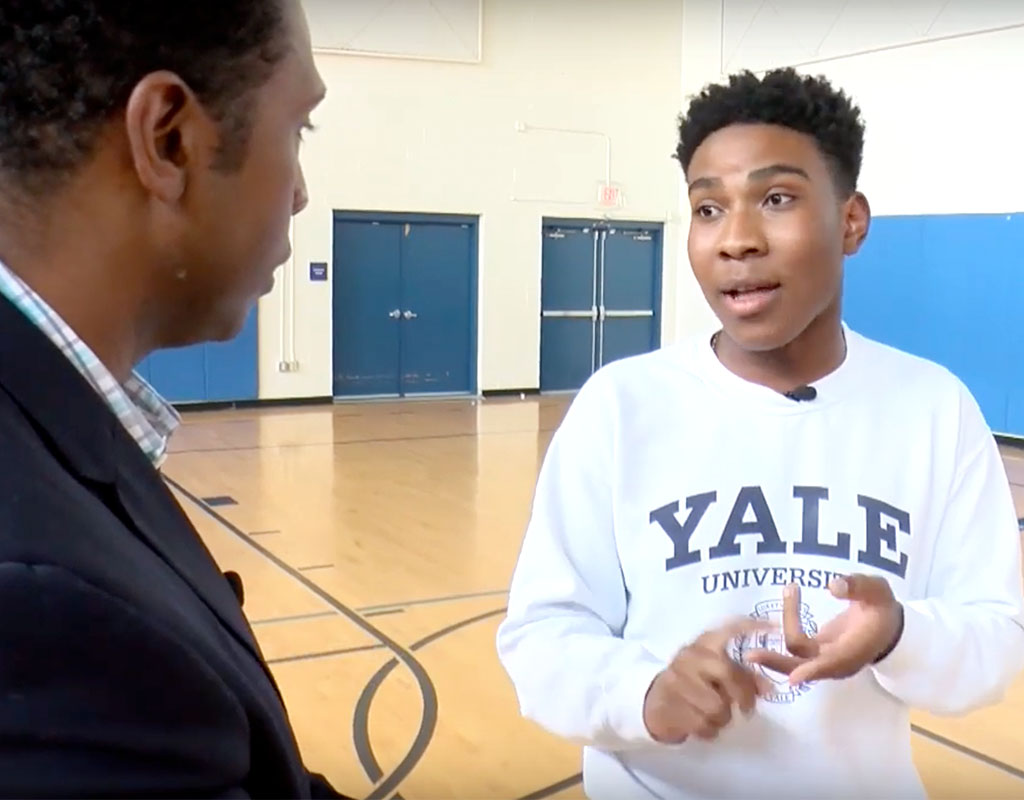 Yale Student Body President Returns Home to Germantown
Germantown's hometown hero, Kahlil Greene, paid a visit to Montgomery County in early July.
Greene, a Poolesville  High School alumnus, made headlines this year when he was elected the first black student body president of Yale University in its 318-year history.
Germantown's very own, Kahlil Greene, was elected as the first African American student body president at Yale University! He visited his former Club to meet with current members and reminisce with Montgomery County Councilmember @RicePolitics. Keep making us proud, Kahlil! pic.twitter.com/2zoGPezw05

— BGCGW (@BGCGW) July 1, 2019
Montgomery County Councilmember Craig Rice, who represents Germantown, met up with Greene at the Germantown Boys & Girls Club of Greater Washington, a place that Greene said was instrumental in making him the person he is today.
Greene told Rice he would participate in the Boys & Girls Club after school activities and camps when from 2007 to 2013.
"I think it's so important to support your local Boys & Girls Club, your local community center because — like they say — it takes a town, or it takes a village, it takes a community to raise someone and Boys & Girls Club was that community for so many of us," Greene told Rice.
Greene told Rice he's interested in pursuing politics or economics as a career.
---
Video courtesy of County Cable Montgomery, MyMCMedia's PEG Partner.