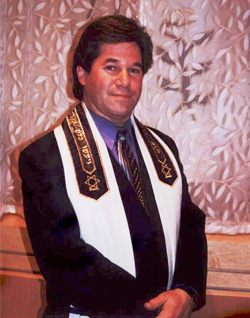 Yom Kippur: A Day of Reflection, Forgiveness and Fasting (VIDEO)
It is a special time of the year for the Jewish community. Yom Kippur, the Jewish Day of Atonement, is celebrated this year starting on the evening of October 3 to the evening on October 4.
Rabbi Elhanan 'Sunny' Schnitzer, from Bethesda Jewish Congregation, said there are two holidays during a 10 day period: Rosh Hashanah, the holiday celebrating the Jewish New Year, and Yom Kippur- a day of fasting and seeking forgiveness. It is also a day of reflection.
"It is a time of spiritual accounting. … We have special services all day during those days," Schnitzer said.
Roy Stern, President of the Riderwood Jewish Community Club at the Riderwood Senior Living Community, said they just observed the beginning of the new year, which is the 5775 Jewish year.
"Yom Kippur is a day of recover where we tried to recover from all of our sins," Stern said.
According to the Bethesda Jewish Congregation website, Schnitzer holds a dual ordination as both Rabbi and Hazzan (cantor). He was ordained in 1997 and has been the spiritual leader at the Bethesda congregation since 2001.
Schnitzer said Jews fast for 26 hours. They should attempt to repair relationships even "if apologies are not accepted."
No liquid or food is to be ingested unless someone is ill or if the person has a medical condition that does not allow them to fast.
Schnitzer added that it's a time to have special meals with the family in between the fast, and added that in an era where so many families are interfaith; the congregation wants to "reach out to the whole family."