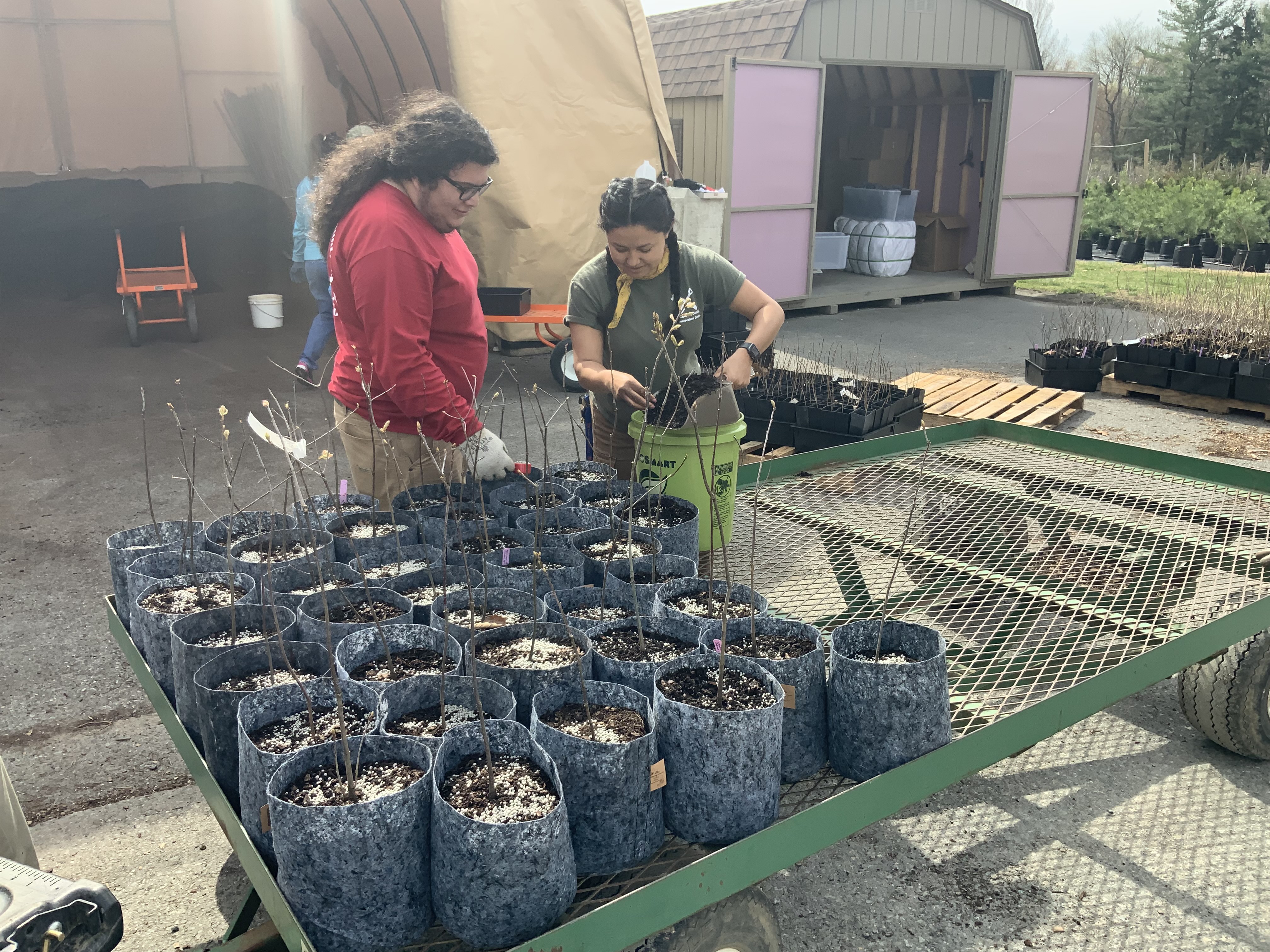 Young Adults Join Montgomery Parks to Pot Nearly 500 Trees
Nearly 500 trees are being re-potted at the Pope Farm Nursery in Gaithersburg this week, all in celebration of Earth Month.
About 25 student-volunteers worked with Montgomery Parks to get the job done. The students are a part of a program run by the Latin American Youth Center that offers job training in green infrastructure and conservation for youth ages 17 – 24 years of age.
Officials say all the trees that were planted will eventually be used in Montgomery County reforestation programs.
Please watch the video for more details: