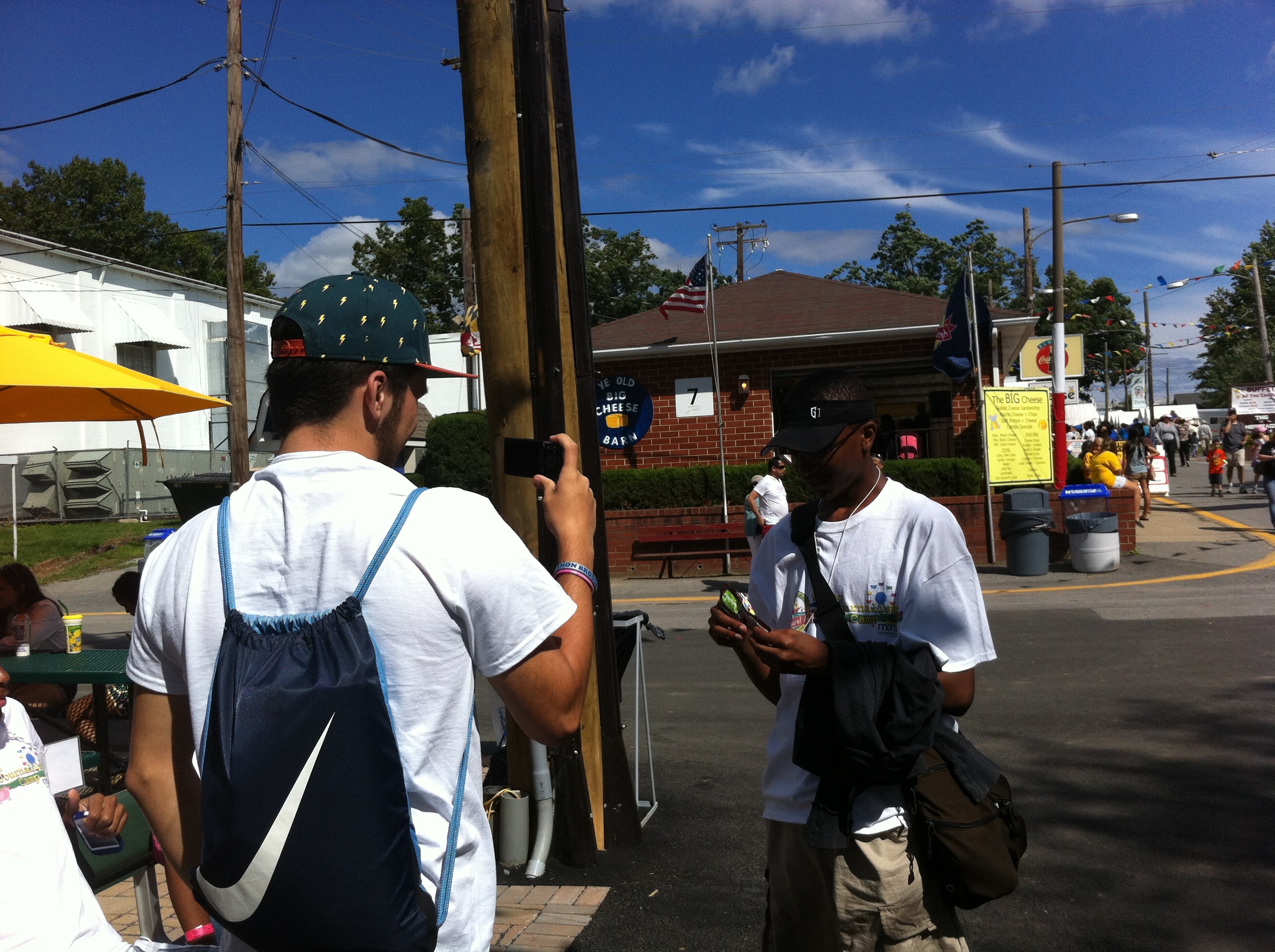 Young Video Journalists on Location at the Fair This Week
Montgomery Community Media's Video Journalism Camp begins this week, on location at the Montgomery County Agricultural Fair, and what an assignment it is for the teens who are participating in this multimedia experience.
This is the second year that MCM's has offered the camp, and Instructor Mandi Wyndham said it sold out quickly. In fact, there is a waiting list to get into the camp.
"It is popular because the students get a different look inside the fair and what goes on there," said Wyndham. "What better way to spend a week learning about video journalism, than at the fair."
According to Wyndham, the eleven students in the class will be on location at the fairgrounds where they will be divided into small groups and assigned a variety of topics ranging from the food, the exhibits, the rides, and, of course, the animals. She said the rides and the animals tend to be the more popular assignments.
The class begins on August 11 with an orientation session. On Aug. 12 and 13, the students will be videotaping their reports at the fairgrounds. While in the field, they will learn interview tips and proper camera techniques, etc. The students will edit their stories on Thursday and Friday.
"Be ready to see the Montgomery County Agricultural Fair from the eyes of teens," said Wyndham. "I promise, it will be a view to enjoy!"
When their fair projects are complete, you will find the video journalists' reports on the MyMCMedia website.
Below, scenes from last year's camp at the fair.