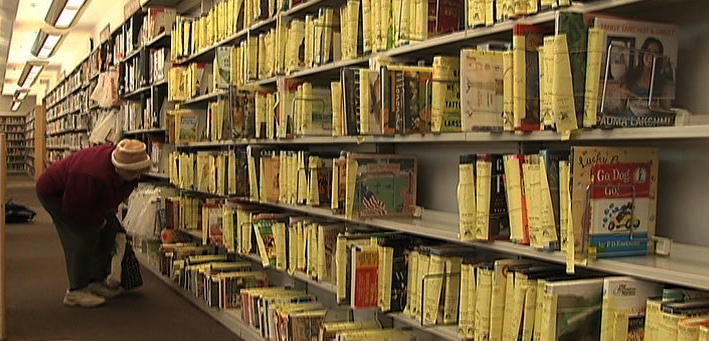 Library Lovers Month
Library Lovers Month, the annual month-long celebration of libraries, will kick off in Montgomery County with a free performance featuring children's entertainers, DinoRock, on Saturday, February 2 at 11 a.m. at the Kensington Park Library, 4201 Knowles Ave., Kensington. Seating is limited to the first 100 people.
DinoRock Productions, Inc. is a nationally recognized puppet company that has entertained families for more than 30 years. The performers will present an interactive program, "Dinosaur Babies," that helps make the connection between dinosaur babies and human babies. The program is suitable for families with young children. County Executive Ike Leggett will attend the program that will kick off activities throughout February designed to show the importance of libraries in Montgomery County.
Library Lovers Month is co-sponsored by the Friends of the Library, Montgomery County (FOLMC) and the Montgomery County Library Board, a government-appointed advisory board. The two groups work together to ensure adequate funding and resources for Montgomery County Public Libraries (MCPL). FOLMC also encourages gifts from the public for the enhancement of basic library services.
Friends of the Library Chapters and Library Advisory Committees, subcommittees of the Library Board, will sponsor celebratory programs and activities at branches of MCPL throughout the month for children and adults.
For a schedule of programs and events, visit www.montgomerycountymd.gov/library.
For more information or how to join FOLMC, visit www.folmc.org or call 240-777-0020.
# # #