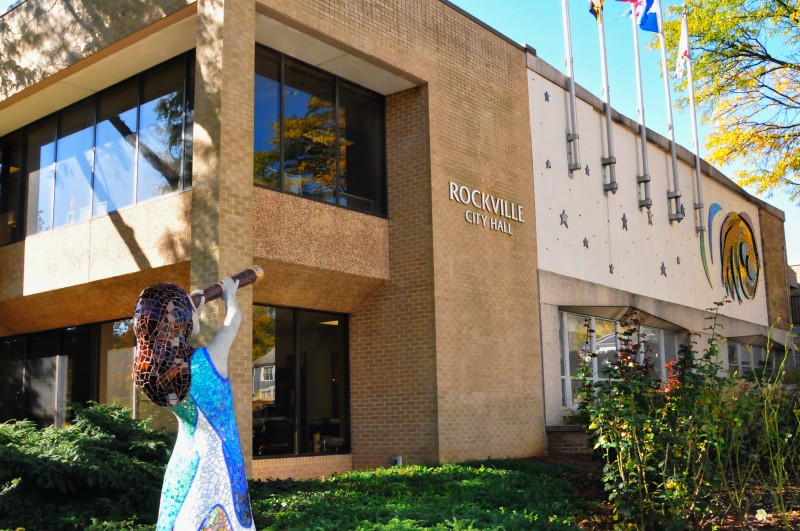 Rockville Declares Snow Emergency
Rockville announced they have declared a snow emergency in preparation for the major storm projected to affect the Washington area tonight (Mar. 5) through Thursday. Crews have already pre-treated major roadways in Rockville, and are on standby to treat and plow roads as needed. The city has declared a snow emergency for Rockville and issued the following instructions for residents:
Residents should remove all vehicles from roads, including neighborhood streets by 6 p.m. Tuesday. All vehicles should be parked in garages and driveways whenever possible.
Those without garages or driveways or with vehicles that do not fit in garages or driveways are asked to park on the even numbered side of the street. On courts or cul-de-sacs, park away from the bulb and on the left hand side of the street as one enters the court or cul-de sac.
During this week's snowstorm, residents are reminded of the snow ordinance, which states:
Snow must be removed from sidewalks, steps, driveways, parking spaces and similar paved areas for public use (including access ramps and curbs) within 48 hours after a snowfall of three to 10 inches and within 72 hours after a snowfall of more than 10 inches.
When clearing paved areas, provide a safe, unobstructed, passable path 36 inches wide.
"Even though the last couple of winters have seen little snowfall, most of our staff experienced the heavy snows of 2010 and other events, and we are prepared for this kind of snow event," said Director of Public Works Craig Simoneau. "We are ready to get Rockville roads and facilities back to normal as soon as possible."
Rockville's refuse and recycling program will be collected on a normal collection schedule this week. Yard waste will not be collected on Wednesday and Thursday to focus staff efforts on snow removal.
Closures of all Rockville facilities will be determined late Tuesday night or early Wednesday morning. Please check the City's website at www.rockvillemd.gov/weather/weather_closings