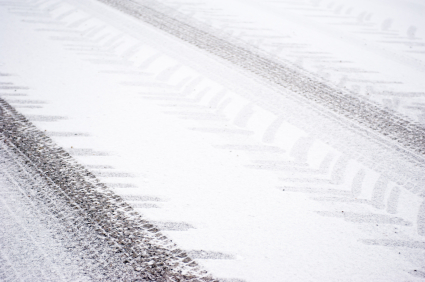 Winter Weather Advisory
The National Weather Service has issued a winter weather advisory for Montgomery County until 6 p.m. on Saturday, Dec. 29.
According to the NWS, one to three inches of snow is possible after midnight Friday, Dec. 28 and on Saturday, Dec. 29.
Residents should note that a winter Weather Advisory is issued because travel conditions may become hazardous.
On Friday, Dec. 28, Maryland State Highway Administration (SHA) crews pre-treated state roads with salt brine, a liquid solution that functions as an anti-icer, as the state prepares for another round of winter weather.
"Fortunately, in many areas of the State, we are ahead of the game because there is still salt on the roads from our applications earlier in the week," SHA Administrator Melinda B. Peters said. "We will supplement where necessary, and our plow operators will be standing by ready to begin clearing as soon as the storm starts tonight."
A fast-moving low-pressure system is expected to bring light rain and some wet snow in the east and snow in the west beginning early Saturday morning and expected to taper off west to east during the late morning and afternoon hours. One to three inches of snow are likely in the western and central areas, with an inch or so possible in the northeast along the Pennsylvania border and along the I-95 corridor.
If you're planning to drive on Saturday, reconsider whether travel is necessary and stay off the roads until later in the day, if possible, to allow crews time to clear the roads. If you must travel, allow extra time, take it slow, and remember: Never pass a snow plow or snow plow train. The safest place to be is behind the plows, which are clearing the roads ahead.
If your vehicle does become disabled, make every effort to move it from the travel lane and onto the shoulder. Stay tuned to radio traffic reports for the most up-to-date information.
 
Motorists should always have an emergency survival kit to include:
• a shovel
• jumper cables
• snacks
• blanket or sleeping bag
• flashlight with extra batteries
• high calorie non-perishable food
• first aid kit
• extra clothes
• bottled water
• a charged cell phone
• kitty litter or other abrasives
Remember to buckle up and "Take It Slow on Ice and Snow." Before leaving home, log onto www.roads.maryland.gov and click the CHART icon for the latest road conditions, live traffic cameras and a variety of information to help with travel decisions and planning. You can also follow SHA on Twitter @MDSHA and on Facebook.
A new free service this year is the "511 Traveler Information" system. To Know Before You Go! simply dial 511 from a land line or mobile phone for traffic, weather alerts and road conditions. For internet access, visit www.MD511.org. While there, register with My511 to customize your reports on your most frequent routes and areas of interest.