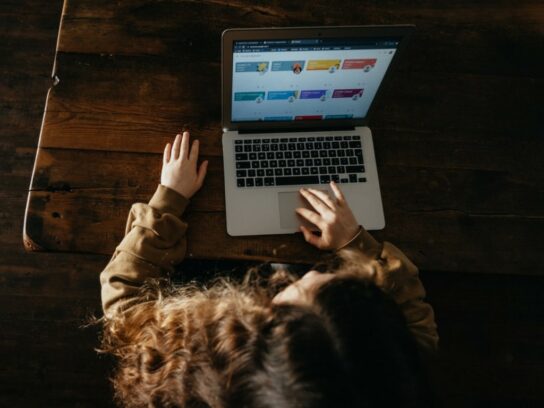 As of Friday 1,561 Montgomery County Public Schools (MCPS) students have not accessed myMCPS Classroom or Zoom at all this school year.
Under the current virtual learning model, attendance is fulfilled through either of the two platforms. At a school board meeting Tuesday MCPS Superintendent Dr. Jack Smith said most of the 1,561 "missing" students are likely elementary schoolers.
"These are probably first through fifth graders by and large," Smith said. He said some of the students may be ones who left MCPS but did not inform the school system. He said if a student moves to another public school in Maryland then MCPS would immediately know it, but other in other circumstances the school system may not know, like if a student moves to a private school that isn't licensed in the state. MCPS will probably find where some of those students are by working with the state education department. The 1,561 make up less than 1% of MCPS' unofficial enrollment of 161,150 students. 
Smith is determined to find out where these students are.
"We're going to find all 1,561 of these by the end of October. I've challenged the staff to either know if they're no longer with us in MCPS or get them connected to us, whichever it is," he said. Smith predicted some students aren't connecting due to family and personal reasons.
School Board Member Karla Silvestre noted that more than 50% of students who did not log in to Zoom or myMCPS Classroom last week are Hispanic. This statistic has been true since the second week of school. Last week about 53% of non-logins were Hispanic students and about 20% were Black, compared to about 13% white and 5% Asian.
About 42% of non-logins last week were students who receive free and reduced-price meals (FARM) and 27% have limited English proficiency.
Two weeks ago Chief Technology Officer Pete Cevenini said 2,149 students had not yet connected, which was an improvement from the first week of school when 4,349 students did not connect. Cevenini said student well-being teams are working hard trying to reach families and students.
Steven Neff, director of pupil personnel and attendance services, said the well-being teams are meeting regularly to problem-solve and figure out how to connect with families. MCPS pushed out a data collection tool on Friday to help measure the effectiveness of student well-being teams, Neff said. Schools are supposed to give data around which students are being referred to the teams and why, and what efforts are being made to reach them. MCPS plans to collect this data from schools twice a month, with the first collection scheduled for Oct. 16. Neff said the data will be discussed at a future school board meeting.
.@mocoboe is discussing recovery of education. Tune in now: https://t.co/SRr7P29vpa pic.twitter.com/GibRscOQ5E

— MCPS (@MCPS) October 6, 2020