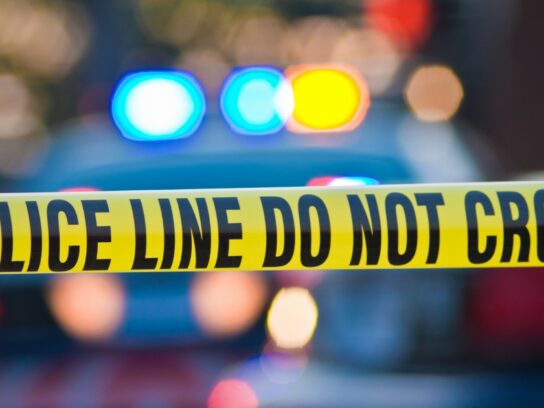 A 19-year-old male died of stab wounds following an altercation with another teenaged male, according to a press release from the Montgomery County Police Department.
Officers responded to the 900 block of Ellsworth Drive in Silver Spring for a report of a stabbing at approximately 11:30 a.m. Tuesday. At the scene, they encountered an 18-year-old male with lacerations to the arms and hands. The man attributed his injuries to an altercation with another individual who fled toward Fenton Street.
Not long afterward, the police received another call about a stabbing victim on Fenton. Officers located a 19-year-old with a stab wound to the chest in the 8400 block of Fenton Street. He was transported to a local hospital in serious condition, where he later died.
According to the press release, police will release the name of the victim following notification of the family. The investigation is active and ongoing. Police encourage anyone with information regarding this crime to contact the Major Crimes Division 240-773-5070 or 240-773-TIPS.