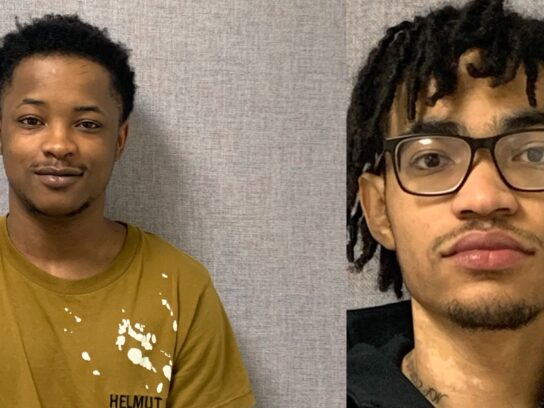 Two men from Capitol Heights are charged in the murder of Deandre Keith Ellis, 23, on March 5 in Downtown Silver Spring.
Kajohn McCombs and Ahmahd McCombs, both 22 years old, were taken into custody Tuesday.
Montgomery County Police officers responded at 10:17 p.m. to the 900 block of Bonifant Street after receiving a request for a welfare check. Upon arrival, the officers found Ellis, already deceased in a car, with an apparent gunshot wound.
Two Capitol Heights Men Arrested in Connection with Bonifant Street Homicidehttps://t.co/qjamBt8iWL#MCPNews #MCPD #Arrest pic.twitter.com/vXL8V8Q8Qu

— Montgomery County Department of Police (@mcpnews) March 15, 2023