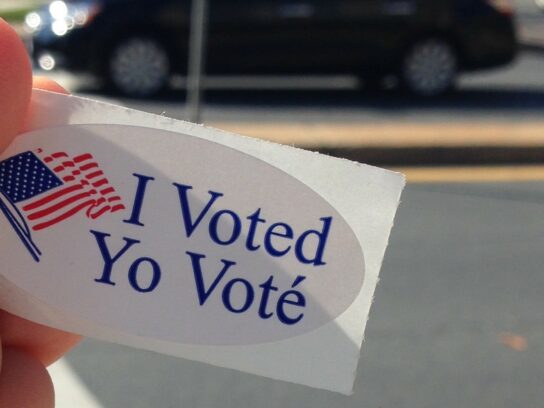 Maryland student artists can compete in the "I Voted" Sticker-state Elections competition and have their original artwork printed on voting stickers in 2020.
The Maryland State Board of Elections partnered with the Fine Art Competition of the Maryland State Department of Education for students in pre-kindergarten through 12th grade to submit designs for a chance to have their artwork displayed on voting poll stickers for Elections in 2020.
People can vote for their favorite designs from November 5 to 15. Cast your vote, here.
The three winners will receive a $100 gift card for new art supplies and their teachers will receive $500 for the school's art programs.
To learn more about the competition visit the Maryland State Department of Education, here.
Public Voting for the new Maryland "I Voted" stickers closes Friday! Vote at: https://t.co/tMC8xPd9BA

The artwork with the most votes in each school division category will be declared the winners. 3 students will make history and have their artwork printed on voting stickers! pic.twitter.com/VxyjpBwqPO

— MSDE Fine Arts (@msdefinearts) November 11, 2019