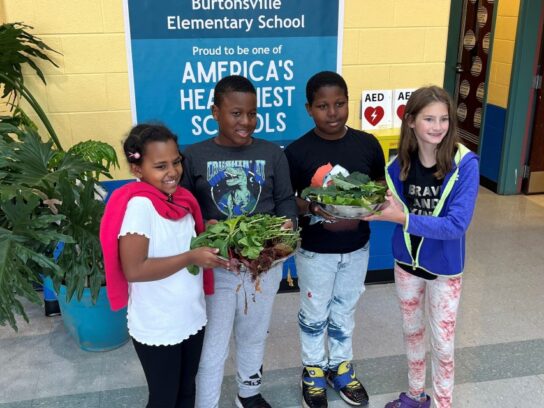 Montgomery County Public Schools wellness committee proclaimed Burtonsville, Glen Haven and S. Christa McAuliffe elementary schools the healthiest schools in the district.
The winners in the First Annual MCPS Healthy Schools Award went to schools that advance core policies relating to equity, diversity and inclusion; increase family and community engagement; bolster physical education and activity; strengthen social-emotional health and cultivate staff wellbeing, according to a post in MCPS' bulletin.
The program was created with Kaiser Permanente Thriving Schools and the Alliance for a Healthier Generation.
Each of the three schools receive a cash award to support activities, resources and equipment to continue these efforts. Burtonsville received $500, Glen Haven got $350 and McAuliffe won $150.
Four other schools were recognized as MCPS Healthy Schools. They are Fox Chapel and Snowden Farm elementary schools and Redland and Thomas W. Pyle middle schools.
Applications for the award were due Dec. 7.  The assessment covered 14 categories related to school wellness.
Three Elementary Schools Named the Healthiest in MCPS https://t.co/JQQak23t7O

— MCPS (@MCPS) January 4, 2023