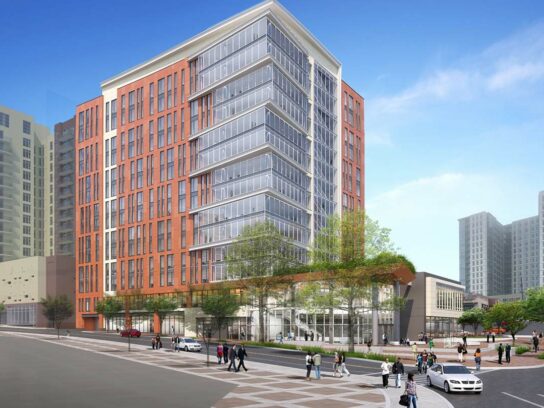 James Hedrick, Mitra Pedoeem and Shawn Bartley were chosen Tuesday to sit on the Montgomery County Planning Board. Only Pedoeem received the full support of council.
In October 2021, councilmembers appointed five members to the planning board on an interim basis after they had asked the entire planning board to offer their resignations. The council agreed to stagger the permanent appointments, choosing three now and two later in the Spring, explained Council President Evan Glass.
Out of 27 applicants, the council, as required, chose a Democrat, Republican and an unaffiliated registered voter to fill the three seats. Hedrick is a Democrat, Bartley a Republican, and Pedoeem is unaffiliated.
Hedrick received the support of eight councilmembers, and Cherri Branson got three votes. She is one of the planning board members who was elected to fill the interim position.
Council Vice President Andrew Friedson nominated Hedrick, noting that he had knowledge and experience on housing issues and was an advocate for transit and compact, walkable communities. He is a financial analyst with the Federal Housing Finance Agency.
Councilmember Will Jawando nominated Branson, who is a former councilmember and "is very active in our community on number of boards." She also served as director in the county's Office of Procurement.
Councilmember Natalie Fani-Gonzales nominated Pedoeem, who she called "a shining star." She previously served on the parks and is knowledgeable about parks and permitting, said Councilmember Kate Stewart. Pedoeem is a former director of the county's Department of Permitting Services.
It took two votes to gain a majority for Bartley for the Republican seat. In the first round both Bartley and Winstead received five votes. Stewart abstained.
Stewart supported Bartley in the second round, although she said she "did have some concerns" about Bartley, adding, "I hope he begins to build trust through all the community."
Councilmember Kristin Mink expressed concern about Bartley's social media postings but explained she spoke with people who know him and now feels comfortable supporting him.
Bartley is an attorney and former member of the Maryland Board of Education.
The Planning Board serves as the county's principal land use and planning advisor. Planning Board members also serve as commissioners of the Maryland-National Capital Park and Planning Commission.
Thrilled to have Mitra Pedoeem as a member of the Planning Board!!! pic.twitter.com/xjPHKy2w2r

— CM Natali Fani-González (@NataliFGonzalez) February 28, 2023
James Hedrick, Mitra Pedoeem and Shawn Bartley chosen to sit on the Montgomery County Planning Board. Only Pedoeem received the full support of council. @mymcmedia

— suzanne pollak (@SuzannePollak) February 28, 2023
Council appoints James Hedrick, Mitra Pedoeem and Shawn Bartley to the Montgomery County Planning Board. 📰Read more: https://t.co/HQg8mV5gPe pic.twitter.com/NeZjy9YDGX

— Montgomery Council (@MoCoCouncilMD) February 28, 2023