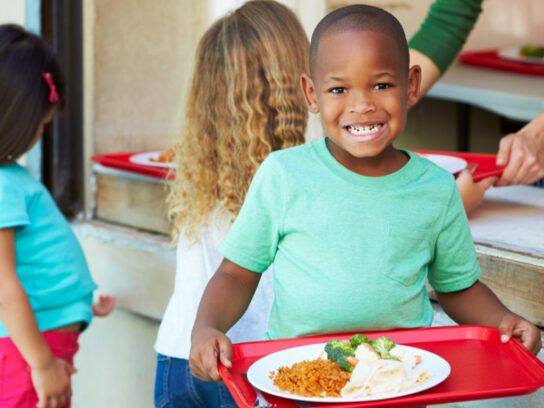 Students at eight Montgomery County Public Schools (MCPS) will be eating lunch for free starting Wednesday, bringing the total number of schools offering free lunches to 23.
The program is part of the Universal Meals Program, which was implemented as a pilot program during the 2018-19 school year in seven schools. Eight schools were added during the 2019-20 school year school year.
These 23 schools were chosen, because they have a high number of students eligible for the Free and Reduced Meal program.
"This program eliminates shaming associated with being identified as receiving free or reduced-price meals, as all students in a school receive meals at no cost," MCPS Spokesperson Jessica Baxter wrote in an email to myMCM.
Costs are covered through reimbursements by the state, she said.
New to the program are these schools:
Bel Pre Elementary School
Captain James E. Daly Elementary School
Cresthaven Elementary School
Greencastle Elementary School
Highland Elementary School
Sargent Shriver Elementary School
Weller Road Elementary School
Wheaton Woods Elementary School
Schools already enrolled are:
Alternative Education Programs at the Blair G. Ewing Center
Arcola Elementary School
Emory Grove Early Childhood Center
Gaithersburg Elementary School
Georgian Forest Elementary School
Harmony Hills Elementary School
JoAnn Leleck Elementary School at Broad Acres
MacDonald Knolls Early Childhood Center
New Hampshire Estates Elementary School
Roscoe R. Nix Elementary School
Rolling Terrace Elementary School
South Lake Elementary School
Summit Hall Elementary School
Watkins Mill Elementary School