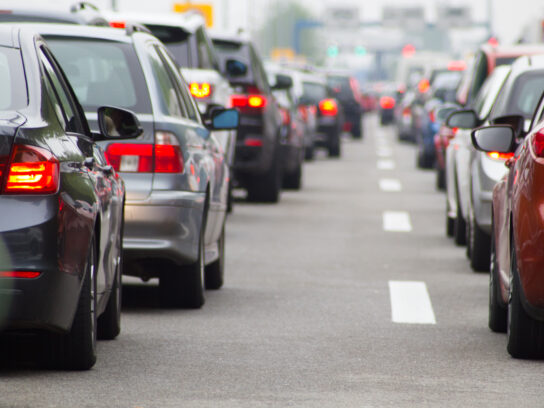 Over 900,000 Washington Area Residents Expected to Travel
Do you have plans to get away this Memorial Day weekend? If so, you are going to have a lot of company on local roads.
AAA Mid-Atlantic is projecting nearly 958,000 Washington area residents will take a trip of 50 miles or more this holiday weekend. That is an increase of 5% compared to last year. AAA has been tracing and tracking Memorial Day leisure travel trends and volumes since 2001.
Despite record high gas prices the large majority of travelers– more than 865,000- will be driving to their destinations.
Compared to last year, air travel is up 22% and travel by other modes is up by more that 210%.
"Despite record-high gas prices, 35 million Americans – including more than 865,000 Washington area residents – are expected to hit the roads this Memorial Day weekend. Our roadways will be as crowded as they have been over the holiday since pre-pandemic, but airports, train stations and bus depots will also be extremely busy, so travelers should plan accordingly," said Ragina Ali, AAA Mid-Atlantic's manager of public and government affairs in a statement.
The autoclub warns motorists to expect delays on key roads as nearly 90 percent of the 958,000 travelers, or 865,000, will reach their destination by car. Thursday and Friday are expected to see the heaviest travel on area roads.
Their advice for the worst and best time to travel, based on data from INRIX:
Daily Worst and Best Times to Travel
Day
Worst Time
Best Time
Thursday
1:00-8:00pm
Before 6:00am or After 9:00pm
Friday
12:00-7:00pm
Before 7:00am or After 9:00pm
Saturday
1:00-6:00pm
Before 10:00am
Sunday
1:00-4:00pm
Before 10:00am
Monday
1:00-4:00pm
Before 11:00am
You can find more detailed information about the auto club's Memorial Day travel forecast by visiting its website, here.
The Heat is On: Memorial Day Forecast Points to Sizzlin' Summer Travel https://t.co/MBseupsWSH via @AAAnews

— AAA (@AAAnews) May 18, 2022