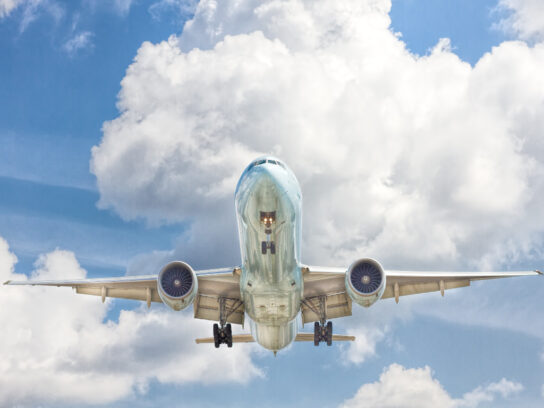 Early indications are that many people around the country are ignoring the CDC's recommendation to not travel during the Thanksgiving holiday. But in Maryland, it's a different story.
A survey conducted by the Mid-Atlantic AAA indicates nearly 90% of Marylanders are staying home this Thanksgiving. 50% of those cited the COVID-19 pandemic as why they are skipping planes, trains, and automobiles.
AAA also said 43% of surveyed Maryland residents think traveling at this time poses a significant risk, with 90% saying it poses a risk.
However, for those who do plan on traveling, 64% said they plan to drive, while 26% said they plan to fly. "10% plan to travel by some 'other' mode of transportation," which includes bus and train travel, according to AAA.
A recent AAA study found that 83% of D.C. residents, 84% of VA residents & 89% of MD residents polled will be staying home for Thanksgiving. In D.C. 65% say they're not traveling due to COVID-19, in VA 41% & in MD 50%. Read more: https://t.co/SCOt0gjpOH #AAADCNews pic.twitter.com/qVyCqe4tMq

— AAA Mid-Atl DC News (@AAADCNews) November 23, 2020
On Monday, Nov. 23, Gov. Larry Hogan re-iterated Maryland's expanded travel advisory during his coronavirus news conference. The advisory strongly discourages travelers from conducting non-essential out of state travel. Citing the AAA report, Hogan said "fortunately, many people are following that advice."
Nationwide, AAA reported earlier in November that five million fewer American's would be traveling this holiday season. But as COVID-19 cases continued to rise, AAA adjusted their predictions, expecting the number of travelers to drop further. They did not indicate how much it would drop.
Paula Twidale, Senior Vice President of AAA Travel, said "the wait-and-see travel trend continues to impact final travel decisions, especially for the Thanksgiving holiday."
For Marylanders and all Americans traveling this Thanksgiving, AAA is reminding everyone to follow COVID-19 guidelines and restrictions. Additionally, those traveling by car should make sure their vehicle is ready. "AAA expects to rescue more than 413,000 Americans at the roadside this Thanksgiving," AAA said.