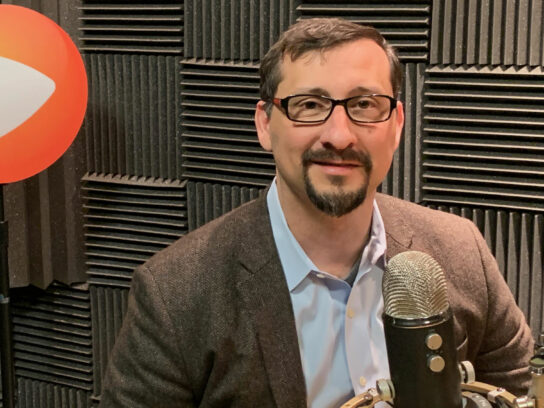 Adam Ortiz, director of Montgomery County's Department of Environmental Protection, was named the new regional administrator at the U.S. Environmental Protection Agency, the White House announced Tuesday.
Ortiz has run the county's DEP since January of 2019, where he oversees the $140 million agency and its 200 employees and contractors. He has strove to modernize the county's recycling and resource management programs and worked on watershed restoration, greenhouse gas reduction, renewable energy, sustainability and environmental compliance. His last day with the County is Oct. 29.
Ortiz will run the EPA's Mid-Atlantic Region. He is the first person from Maryland to serve as an EPA regional administrator.
"Our County's success is a testament to the talented people we recruit and promote," said County Executive Marc Elrich in a news release. "Adam Ortiz has been a standout leader in my administration. He has been at the forefront of our aggressive efforts to combat climate change and has implemented key reforms within DEP to better serve our residents and protect our environment."
"Adam is a dynamic, innovative, and collaborative leader," said Climate Change Officer Adriana Hochberg in a news release. "I deeply appreciate his contributions to the County's climate change initiatives, and I extend my best wishes to Adam as he transitions to his new role at EPA."
Hochberg will serve as acting director of DEP until a new director is appointed by Elrich and confirmed by county council.
Ortiz, who previously was director of the DEP for Prince George's County, said it has been an honor to work with Elrich, the county council and many others. "The innovative, engagement, and commitment of this county to the environment is an inspiration and model for other jurisdictions nationwide."
During his tenure here, Ortiz initiated commercial and residential composting pilots, spearheaded legislation to ban plastic straws and to improve building energy performance, enhanced safety at the Shady Grove Processing Facility and Transfer Station, expanded the Tree Montgomery RainScapes, Pet Waste and Restoration and Outreach Grant programs, enhanced community engagement and communications on environmental issues, and developed equity assessment maps to ensure equity is factored into watershed restoration, according to Montgomery County officials..
Ortiz  served in former Governor Martin O'Malley's administration from 2007 to 2012.  There he focused on workforce, higher education, and veterans affairs as Deputy Chief of Staff for Lt. Governor Anthony Brown. He also has worked on workforce and immigration policy, and StateStat, as Special Assistant to Secretary Tom Perez at the Department of Labor, Licensing and Regulation.
From 2005 to 2011 he served three terms as Mayor of Edmonston. He was recognized as a Champion of Change by The White House and received a Bright Idea Award from Harvard's Kennedy School of Government for building the country's first complete green street.
I'm excited to share that @POTUS will appoint Adam Ortiz as EPA's Regional Administrator for @EPARegion3 and Debra Shore as EPA's Regional Administrator for @EPAGreatLakes. I'm looking forward to having these two leaders on the @EPA team to advance the Biden-Harris agenda! 👍🏾🌎

— Michael Regan, U.S. EPA (@EPAMichaelRegan) October 12, 2021