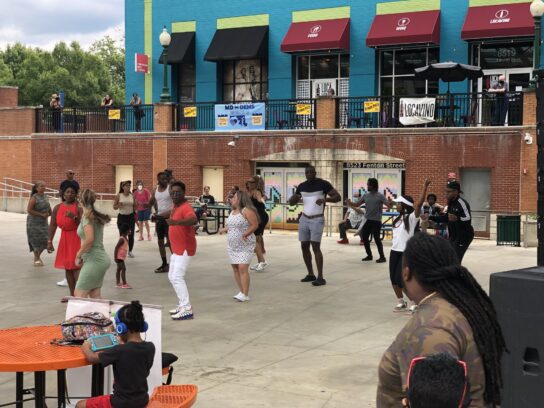 Crowds of people gathered at the Silver Spring Veterans Plaza to celebrate Carnival Nation's Afro-Latino Festival on Sunday.
The festival included a variety of food and clothing vendors, free dance lessons from Royalty Samba and Mayra Murillo, and live performances from bands such as Zeniza Allstarts and Jace.
Carnival Nation has been promoting Afro-Latino culture for the past 20 years, but this is the first Afro-Latino festival in Silver Spring, according to event organizer Robert Asprilla.
"It brings African descendant communities from around the world together to celebrate our culture," Asprilla told MyMCM. "I just want to let people know that we are here and we are happy to share our culture with you because our culture is your culture."
According to DataUSA, Black Latinos make up 0.42% of the population in Montgomery County. In spite of that, the impact Black Latinos have on Latin culture is large. Asprilla, who is Afro-Colombian, said with Latino culture, it can not be separated from Africa.
"If you're talking about music: salsa, merengue, tango, bachata, cumbia, whatever it is, we have a hand in it," he told MyMCM. "Africa is the base of all Latin culture."
Some scenes today from the Afro-Latino Festival at Veterans Plaza @mymcmedia pic.twitter.com/OCniIHqz50

— Ashley (@_ashleyankapong) July 31, 2022