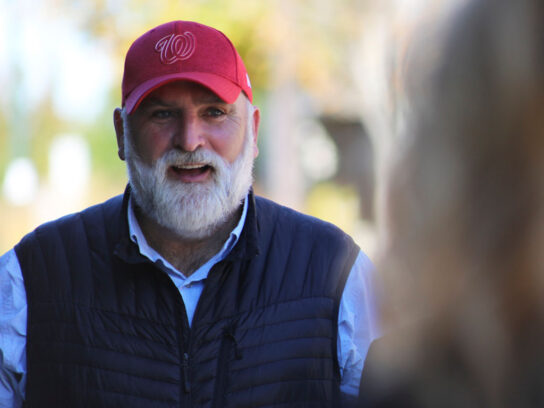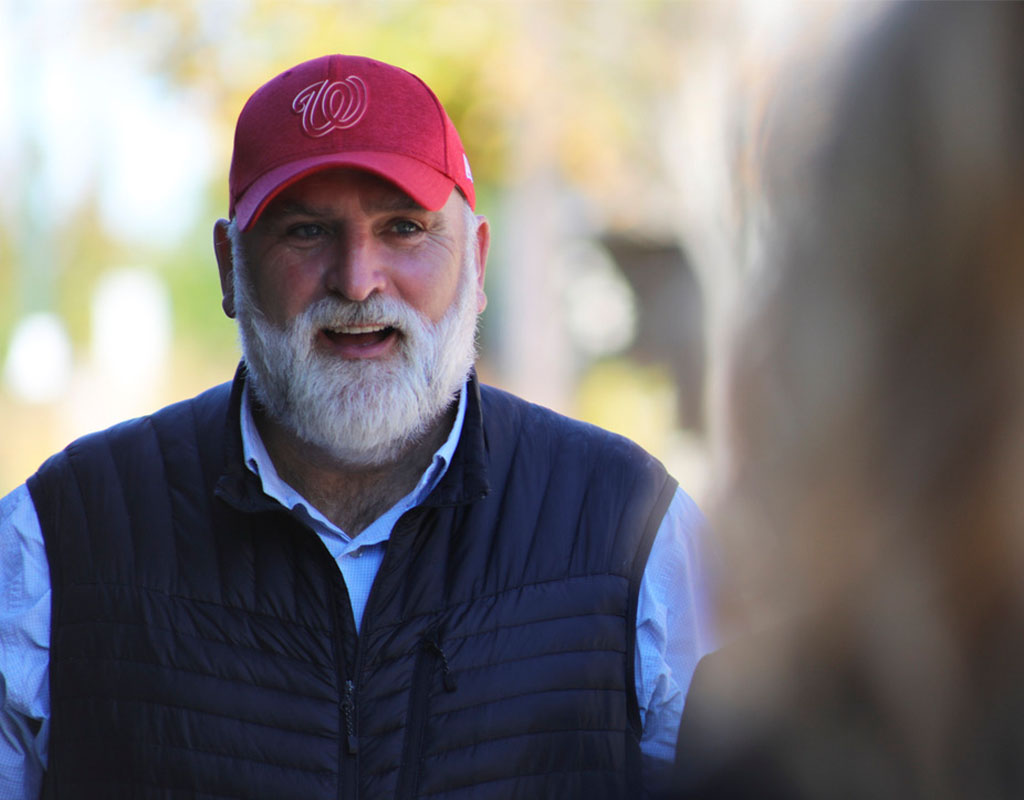 After landing on earth following a history-making passenger flight to space Tuesday, Amazon founder Jeff Bezos awarded José Andrés of Bethesda with a $100 million Courage and Civility Award.
Andrés, a humanitarian chef who founded World Central Kitchen, never shies away from going toward a disaster zone with his team of relief chefs, always ready to feed people in need to address food insecurity. An emotional Andrés accepted the award, saying he was "honored."
"World Central Kitchen was born from a simple idea that food has the power to create a better world. […] It's the fasted way to rebuild life and communities," Andrés said.
Jeff Bezos presents World Central Kitchen founder @chefjoseandres with the new $100 million Courage and Civility Award.

"Let's feed the world," Andrés says. https://t.co/9rdIXTfMeg pic.twitter.com/xI62ZPrnlS

— Cheddar News 🧀 (@cheddar) July 20, 2021
Andrés said the donation will allow his team to think bigger about disaster and hunger relief. "This is a start of a new chapter for us, it will allow us to think beyond the next hurricane, to the bigger challenges we face," Andrés said. "Now is the time to think really big, to solve hunger with the first urgency of now."
Andrés said he'd like to use the donation to "revolutionize disaster and hunger relief." He noted the pandemic and the climate crisis continue to cause millions of more people to suffer from food insecurity.
To the people of the world making food a bright light in dark times: thank you from the bottom of my heart. No single donation or gesture by itself can end hunger. But today we write a new chapter—no action too small, no idea too bold, no problem too big for us to solve together. pic.twitter.com/QPsnkIaQXU

— José Andrés (@chefjoseandres) July 21, 2021
"We want to double food aid around the world, and we want to change the way three billion people, mainly women cook their food today, from dirty cookstoves to clean cookstoves," Andrés said.
CNN commentator and criminal justice activist Van Jones also received Bezos' Courage and Civility Award.
Bezos called Andrés a "huge inspiration" and said he's sure Andrés will use the donation to "figure something amazing out."