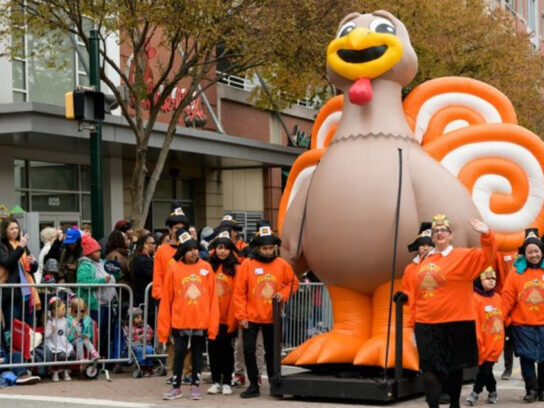 If you have ever dreamed about strolling through Silver Spring accompanied by a giant inflatable turkey and followed by a high school marching band, now is your chance.
Applications to participate in the annual event — the only Thanksgiving Day Parade in the Washington metropolitan area according to its press release —  must be submitted by September 19.
The county is looking for "colorful performing units and creative groups" to march in the parade starting at 10 a.m. on Saturday, November 19.
Traditionally, thousands attend the kickoff to the holiday season to watch the floats, balloons and performers walk from Ellsworth Drive and head down Georgia Avenue.
Participation in the parade is free. For more details, click here.