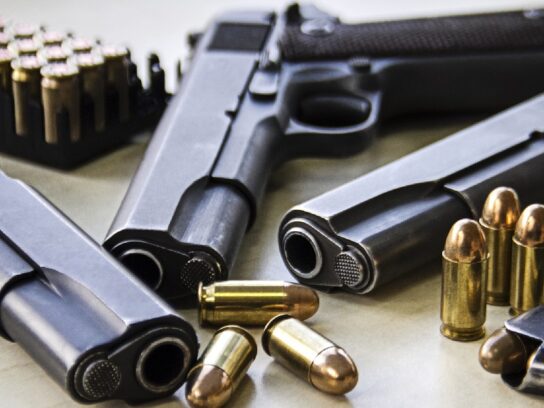 Montgomery College joined with other area universities in developing recommendations on how to reduce gun violence.
The recommendations released Tuesday are part of The 120 Initiative, which the Consortium of Universities of the Washington Metropolitan Area named for the average number of victims who die daily due to suicide or gun violence.
More than 100 experts in a variety of areas worked on the recommendations, according to a news release from Montgomery College. That college was represented in the study by Psychology Professor Andrae L Brown, Professor of Criminal Justice Sonia Pruitt and Professor of Political Science and History Karl Smith.
The 120 Initiative is holding a conference on gun violence reduction Tuesday in Washington, D.C.
According to the news release, the recommendations revolve around three areas. They include expanding and building on effective community engagement and violence interruption programs, exploring anti-gun violence prevention messaging and education campaigns that do not vilify law-abiding gun owners and expanding the use of safety devices and training.
The recommendations call for violence prevention education for students of all ages.
The report notes that the recommendations will work best in combination with new policy and legislation and the funding of in-depth scholarship. Also needed, according to the report, is the expansion of mental health services and long-term approaches to addressing systemic inequities.
"The 120 Initiative is about crafting innovative, actionable solutions that are based on facts and evidence, and cross all political parties, cultures, races and geographies," said University of Maryland President Darryll J. Pines. "Gun violence is a uniquely American Grand Challenge that requires all of our attention if we want a better future for our nation."