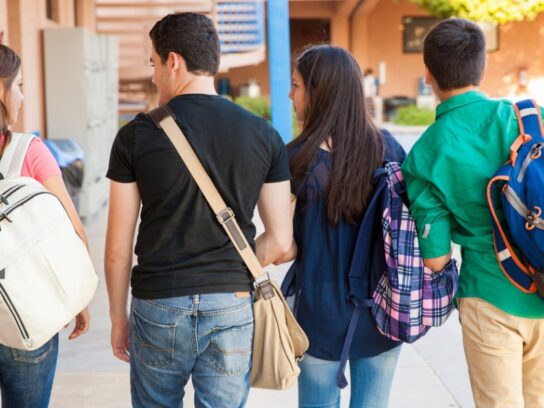 The goal of the new READY Institute, which stands for Resilient Education for All, Designed for You, is to provide career-building opportunities for Montgomery County Public School (MCPS) students.
Montgomery County council funded the initiative, which partners MCPS with Montgomery College and the Universities at Shady Grove (USG) as well as Montgomery County Economic Development Corporation and WorkSource Montgomery.
"The READY Institute is a bold initiative with a vision of stronger collaboration among our educational, workforce, and economic development partners," said Councilmember Craig Rice in a news release. "I look forward to the creation of an educational ecosystem that intentionally connects education and skill development with our workforce needs."
READY will support numerous career paths, including mental health, biotech, early care and education.
Once fully operational, the READY Institute will be headquartered at USG. Through the institute, the college partners will collaborate on planning for pathway programs that will ultimately lead graduates to successful careers with the increased use of data informed decision-making, according to the news release.
The county set aside $475,000 in the Fiscal Year 2023 operating budget for the initiative. That includes hiring a director and staff.
"Together with our partners from MCPS and Montgomery College, we have built a number of successful educational pathway programs, including ACES (Achieving Collegiate Excellence and Success), which help students succeed in their educational journey," said Dr. Anne Khademian, Executive Director of the Universities at Shady Grove and Associate Vice Chancellor for Academic Affairs for the University System of Maryland.
"The READY Institute will take our partnership to the next level and make sure we have the data needed to ensure that programs will achieve the desired outcomes – guiding students into great careers, while meeting workforce needs," she said.
Montgomery College "will continue to work with our partners to open doors ever wider to create more of the teachers, nurses, engineers and cyber techs that local employers need. Building on our data-informed strategies by enhancing the use of economic trends analysis and jobs data will enable this partnership to deepen the homegrown talent pool, especially in areas such as artificial intelligence, machine learning, and cloud and quantum computing," noted President Jermaine F. Williams.
"Continuing to ease the pathways to jobs in these fields will grow the economy and get residents to a family sustaining wage sooner," according to Williams.
NEWS: @MontgomeryCoMD's education partners to launch the READY Institute, building pathways to careers. Read more: https://t.co/ETnv366P4w @montgomerycoll @MCPS @Univ_System_MD @Anne_Khademian @RicePolitics @hansriemer @DrWilliams_MC @JayPerman pic.twitter.com/Ipi6TzALuw

— USG (@UatShadyGrove) June 13, 2022