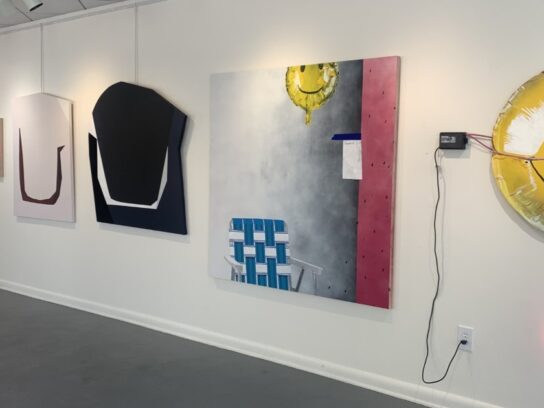 An area painter could win $10,000 in the 19th annual Bethesda Painting Awards.
Bethesda Arts and Entertainment District urges artists in Maryland, Virginia and Washington, D.C. to submit their original 2-D painting with oil, acrylic, watercolor, gouache, encaustic and mixed media.
Submission deadline is Feb. 28.
The first prize winner will receive $10,000. Second place will win $2,000, and both third and fourth place winners will get $1,000. Up to eight finalists will have their worked displayed at Bethesda's Gallery B in June.
The competition will be juried by Lillian Hoover, artist and Best in Show Winner of the Trawick Prize in 2012; Hedieh Javanshir Ilchi, artist and finalist of Bethesda Painting Awards; and John Lee, Associate Professor of Painting at College of William & Mary.
Artists can apply online or download an application online or call 301-215-6660.
Artists, who must pay a $25 entry fee, must be at least 18 years. The work should not exceed 60-inches in length by 84-inches in height.