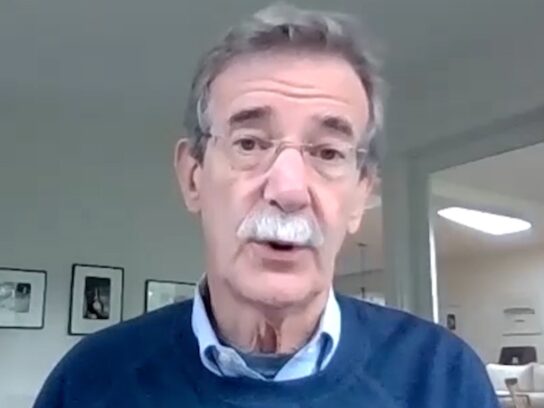 Attorney General Brian Frosh announced in a letter to his staff Thursday that he will not run for re-election.
"I am writing to let you know that after 35 years in public service, I have made the difficult decision not to seek re-election as Attorney General," he stated in the letter. He called his efforts "the most rewarding, fulfilling and, I believe, productive experience of my professional life."
He will finish his term that ends in 15 months. The Democrat started as attorney general in 2015. His current term ends on Jan. 2, 2023.
According to a press release from his office, Frosh recovered hundreds of millions of dollars from predatory lenders, Wall Street banks, drug companies, automobile manufacturers, tobacco companies and polluters. He also prosecuted gang members, drug dealers, human traffickers, polluters and pill mill operators.
He was a critic of former President Donald Trump and filed several lawsuits against the Trump Administration.
Maryland Comptroller Peter Franchot, who noted that he began his public service career in Annapolis with Frosh when they were both sworn in a state delegates in 1987, called Frosh "an unapologetic champion of crime victims and communities that are underrepresented in the justice system and the corridors of power in Annapolis. He has been at the forefront of landmark reforms concerning civil rights and criminal justice – from marriage equality, to the repeal of the death penalty, to consumer protection, voting rights, public safety measures, and many more."
Frosh served as both delegate and state senator from District 16.
He ran in 2014 on a platform that had little to do with the federal govt (and a lot to do with consumers) but became one of our lines of defense during the Trump years, taking on one bad federal decision after another and going after Trump on emoluments. /2

— Marc Korman (@mkorman) October 21, 2021
Reports that Attorney General @BrianFrosh will announce he is not seeking re-election. I was on a call with AG Frosh just yesterday discussing the opioid settlement. Politics will come, but today is a time to thank Brian for his outstanding & dedicated service to the State of MD pic.twitter.com/pEbQLKxJdM

— (((Ryan Spiegel))) (@RySpiegel) October 21, 2021