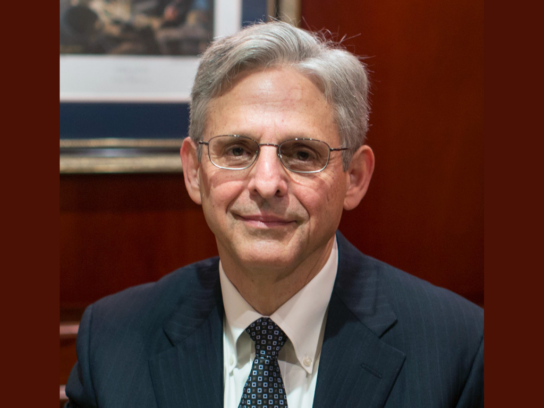 U.S. Senator Chris Van Hollen of Kensington introduced Judge Merrick Garland of Bethesda to the U.S. Senate Judiciary Committee as proceedings began Monday morning on Garland's nomination to the post of U.S. Attorney General.
During his five minute introduction, Van Hollen referred to Garland as brilliant, kind and someone who "is respected by lawmakers, scholars and lawyers of every legal persuasion and political philosophy." He also credited Garland as "someone of impeccable credentials and unimpeachable character," adding, "He imbodies the decency, the impartiality and the commitment to justice that our nation deserves."
Garland currently is a U.S. Circuit Judge of the U.S. Court of Appeals for the 4th District of Columbia Circuit, a position he has held since 1997. He also served as a federal prosecutor at the U.S. Attorney's Office and clerked for the late Supreme Court Justice William Brennan. He was nominated by former Pres. Barack Obama to the Supreme Court but no hearing or vote ever took place.
Garland's experience overseeing the 1995 Oklahoma City bombing case while a senior official at the U.S. Department of Justice will serve well "as we once again confront the rise of domestic terrorism particularly in the wake of the horrific events of Jan. 6," Van Hollen said.
Van Hollen appeared virtually on a large screen as Garland, wearing a mask, sat alone at a desk in the hearing room.
Listen to his entire introduction here.
I felt a weight lifting from my shoulders today as I introduced the President's nominee for Attorney General, Merrick Garland. After years of an Attorney General who did the personal political bidding of Donald Trump, Judge Garland is the antidote the country needs. pic.twitter.com/NmlkwyS0IG

— Senator Chris Van Hollen (@ChrisVanHollen) February 22, 2021