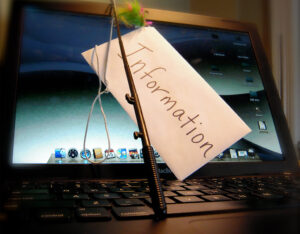 Montgomery County Office of Consumer Protection (OCP) wants residents to be wary during the holidays of suspicious phone calls and emails.
Phishing, smishing, and vishing are terms consumers must familiarize themselves with regarding identity protection. These scams may appear to be from legit companies offering customers special deals, but they are trying to collect personal and financial data information.
"The only way that this type of scam will work is if a person willingly or accidentally gives the scammer access to their information," said OCP Director Eric Friedman.
Phishing is through email, smishing is through text message, and vishing is from pre-recorded voice messages from phone calls.
People that receive an email that does not seem safe should not respond to the email. The scammers can spoof legitimate company emails. Please read the full email address and if that does not seem legit, add that address to a spam list. Several of these messages will have typos because the scammers are not familiar with written English. Most email services provide the option to define the message as spam or phishing. Most email providers offer spam blockers; however, some do get through.
When receiving a phone call or text message from an unknown number, do not answer. Usually, these come from a number that has a similar area code. There will be a pre-recorded or digital voice message. Again, do not click any links or answer these calls. Most cell phone providers offer some form of spam call blocker.
Contact the FBI's Internet Crime Complaint Center (IC3) here when encountering such fraudulent messages. File complaints with the Federal Trade Commissions (FTC) here to report phishing, smishing, and vishing.
Forward phishing emails to the Anti-Phishing Working Group at reportphishing@apwg.org and smishing text messages to SPAM (7726).