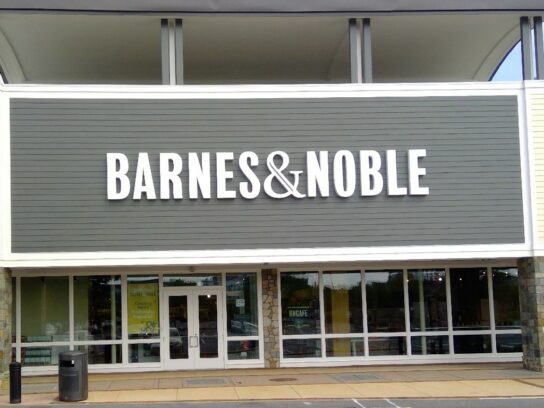 Barnes & Noble is opening a new bookstore location in Rockville on Wednesday, August 5.
The store is moving from a location in the Montrose Crossing Shopping Center to Congressional Plaza. This location will have a new look, a different book layout, and a B&N Cafe to further the company's goal to make their stores more "intimate and locally focused."
"Our customers are going to be thrilled and delighted by the new store, from the redesign to the layout to new sections that cater more to the community, so we have everything they want," said Store Manager Marla Boyd.
New features include a cafe with food and drinks, new displays for bestsellers and new releases, more book rooms, and a children's section arranged by reading age.
"The young reader's section is also a bestselling area for Rockville shoppers, and I think they'll be pleasantly surprised by the terrific selection for young readers and children overall," said Boyd.
The store will open with COVID-19 safety precautions including enhanced cleaning throughout the day, protective barriers at the registers, temperature checks for employees, a masks requirement, social distancing measures in place, and the Cafe will only have to-go services.
The address for the store is 1603 Rockville Pike, Rockville.
https://www.instagram.com/p/CDb7oAdhbk9/?igshid=116bkzvnshl65
Previous posts: