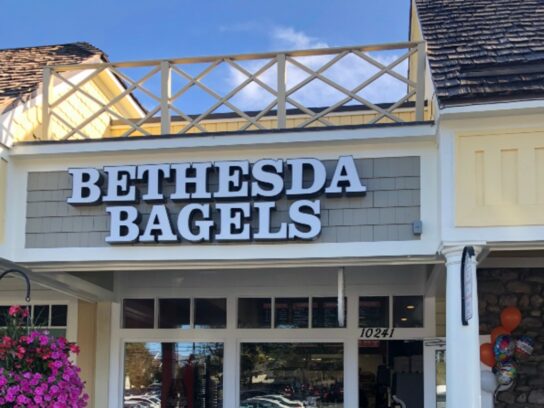 Bethesda Bagels opened a new location at Wildwood Shopping Center in Bethesda on Friday. The popular first location on Bethesda Avenue is known for people lining up outside the door on Saturday and Sunday mornings.
The new 1,800 square-foot store is located near CVS and solidcore and, like the others locations, features handmade New York-style bagels. It will be open Mondays through Saturdays: 6:30 a.m. – 5:00 p.m. and Sundays 7:00 a.m. – 3:00 p.m.
This is Bethesda Bagel's fifth location. In addition to the two stores in Bethesda, there are two in D.C. and one in Arlington.