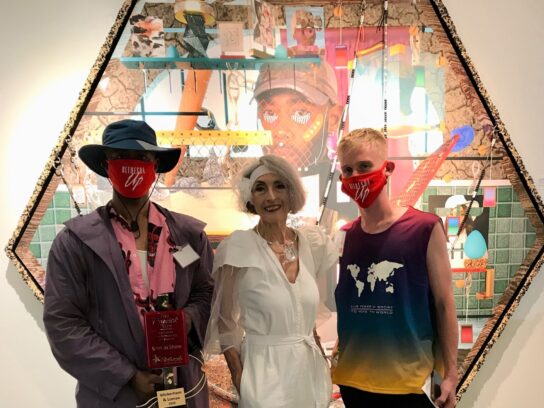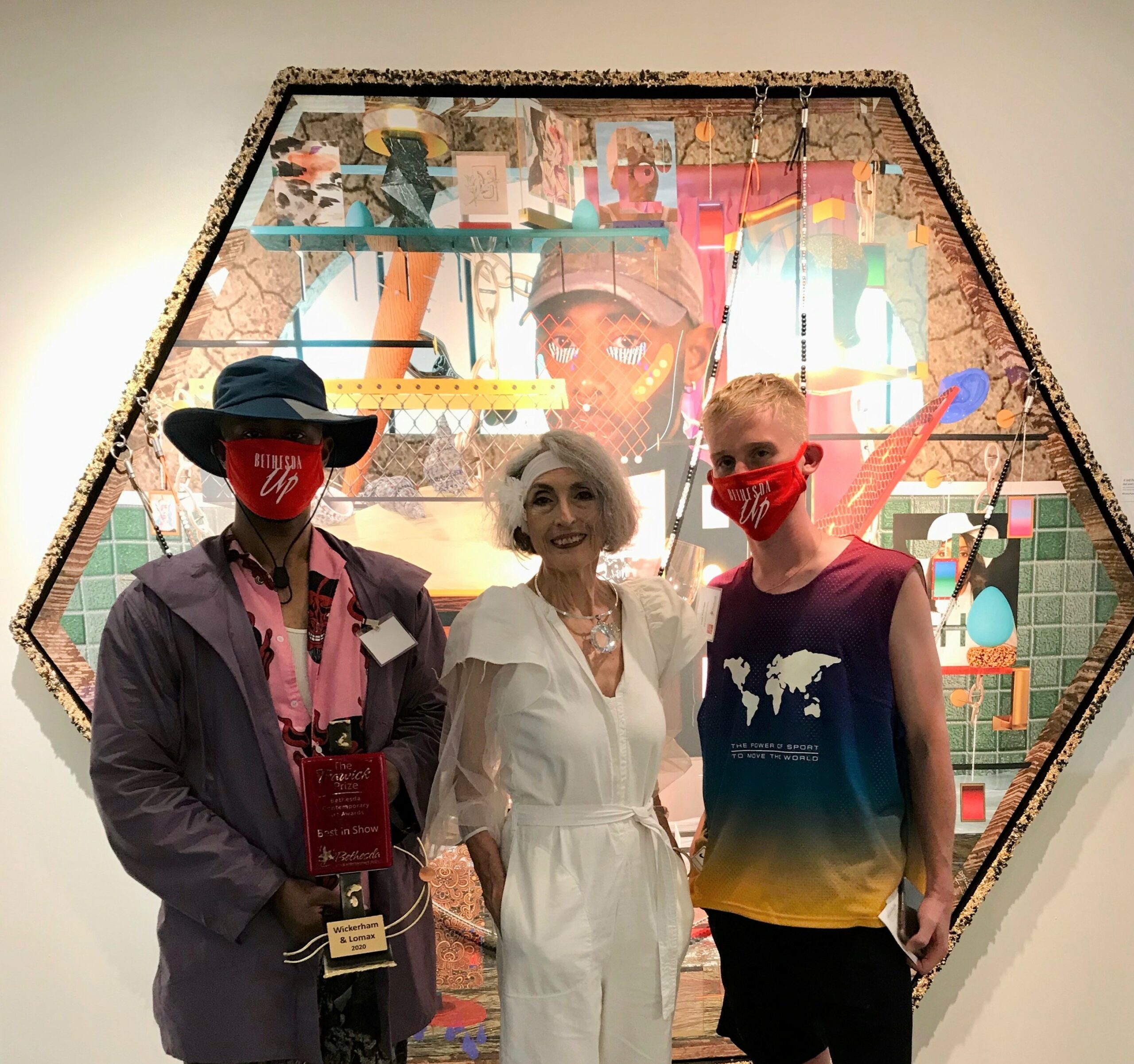 Artwork from the annual Trawick Prize: Bethesda Contemporary Art Awards are on exhibit from now through September 26 at Gallery B, Bethesda. The winners of the competition were announced Wednesday, September 2 at the gallery. The exhibit of the finalist's works will be on display now through Sept. 26.
Daniel Wickerham and Malcolm Lomax, a collaborative artist duo from Baltimore, won $10,000 for the best in show prize during the exhibition's opening Wednesday. Erick Antonio Benitez, also from Baltimore, received $2,000 for second place and Nora Park received third place and was awarded $1,000.
Bria Sterling-Wilson was awarded the Young Artist Award and received $1,000.
The eight finalists include Erick Antonio Benitez, Baltimore; Cindy Cheng, Baltimore; Elliot Doughtie, Baltimore; Danni O'Brien, Baltimore; Nara Park, Washington, D.C.; Ginevra Shay, Baltimore; Bria Sterling-Wilson, Baltimore; and Daniel Wickerham and Malcolm Lomax, Baltimore.
Daniel Wickerham and Malcolm Lomax have been working together since 2009, utilizing digital imagery, sculpture, CGI, video and the web to work across diverse media, curatorial platforms, and institutional contexts. They are focused on the impact of cultural practices and productions as formative structures placed on the individual and the collective. The aim of their practice is to take the marginal – peoples, phenomenon and pursuits – and prioritize them in the realm of art. The duo has shown their work extensively, including at George Mason University, Reginald F. Lewis Museum, Baltimore Museum of Art, Terrault Contemporary, Brown University and Dem Passwords. They've presented video works through various screening programs and fairs including The Drawing Center, NADA, Frieze, Hessel Museum of Art and the Maryland Film Festival. In 2017, they participated in The Light City residency based in Baltimore, and in 2015 they won the Janet and Walter Sondheim Prize. Both Wickerham and Lomax received their Bachelor of Fine Arts degrees from Maryland Institute College of Art.
The exhibit includes the work of the finalists. Gallery B is located at 7700 Wisconsin Avenue, Suite E, Bethesda. Gallery hours for the duration of the exhibit are Fridays and Saturdays from noon to 4 p.m. Social distancing will be enforced and face masks must be worn by all visitors.
The Bethesda Contemporary Art Awards were started by community philanthropist and activist Carol Trawick in 2003 as one of the first juried competitions for visual artists in the region. The judges for the awards included Larry Cook, Assistant Professor of Photography, Howard University; Carrie Fucile, Professor of Digital Art & Design, Towson University; and Noah Simblist, Associate Professor of Art and Chair of Painting and Printmaking; Virginia Commonwealth University.