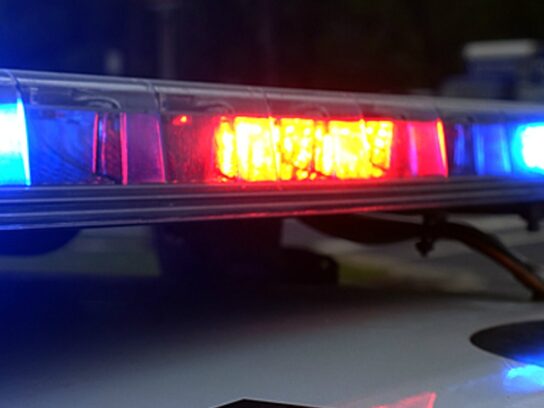 Update (4 p.m. Thursday): The decedent is 18-year-old Enzo Marcel Alvarenga of Bethesda, according to a release from the Montgomery County Police Department.

Original: A bicyclist died Wednesday after a collision in Bethesda. 
Emergency services were dispatched to the area of Old Georgetown Road and Cheshire Drive at about 4:09 p.m. for a collision involving a bicyclist and vehicle, according to the Montgomery County Police Department (MCPD).
According to police investigation, a bicyclist on a Trek bicycle was going south on the northbound sidewalk on Old Georgetown Road while a driver of a Ford F-250 Cargo van was going northbound on Old Georgetown Road nearing Cheshire Drive. Police said the bicyclist left the sidewalk, entered the roadway and collided with the Ford, "For reasons still under investigation."
The driver remained at the scene, police said. The bicyclist was pronounced dead at the scene.
This is an ongoing investigation.
Northbound Old Georgetown Road was closed between I-495 and Democracy Boulevard. Police had advised drivers to expect significant delays and seek an alternate route.
In April, a bicyclist was struck around the area of Cheshire Drive and Grosvenor Lane in Bethesda, according to Montgomery County Fire and Rescue Service (MCFRS) Chief Spokesperson Pete Piringer.
MCPD is on scene of a traffic fatality involving a bicyclist and a vehicle in the area of Old Georgetown Rd. and Cheshire Dr. PIO is en route. pic.twitter.com/rBTE0EuESx

— Montgomery County Department of Police (@mcpnews) June 1, 2022
(Update – (Initial dispatch ~410p) 10200blk Old Georgetown Rd, Bethesda, @MCFRS_EMIHS evaluated traumatic 1 patient w/ life-threatening injury, no transport, PD investigating TRAFFIC ADVISORY – NB Old Georgetown Rd CLOSED Basically between I495 & Democracy Blvd near Cheshire Dr https://t.co/eOyH9ZVKdg

— Pete Piringer (@mcfrsPIO) June 1, 2022