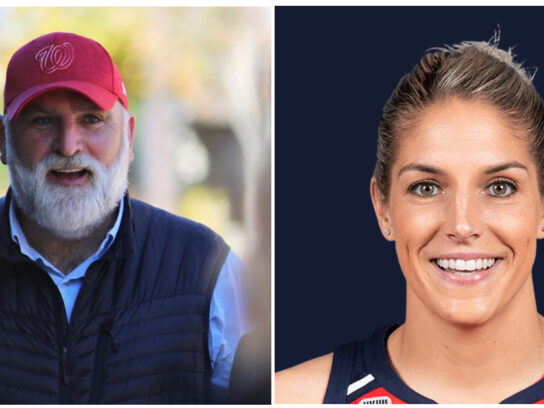 President Biden released a statement Wednesday to announce his intent to appoint two local celebrities to serve on the President's Council on Sports, Fitness, & Nutrition. Bethesda Restaurateur José Andrés and Washington Mystics star Elena Delle Donne will serve as co-chair of the council.
Thank you @POTUS – it's an honor to serve, especially with my co-chair @De11eDonne.

I'm excited to get to work putting nutrition at the heart of creating a healthy, prosperous & more equitable future for America and the world, where food brings us together to build #longertables https://t.co/WkqSx14qjE

— José Andrés (@chefjoseandres) March 24, 2022
Completely honored by this appointment, especially to co-chair this committee alongside someone as generous, kind, and talented as Chef José Andrés. Thank you @POTUS! I look forward to building awareness around the best ways to take care of our minds and bodies. https://t.co/fHrJVStcv5

— Elena Delle Donne (@De11eDonne) March 23, 2022
The President's Council on Sports, Fitness & Nutrition is a federal advisory committee to promote healthy, accessible eating and physical activity, regardless of background or ability.